Arizona Spring Break Road Trips
The flowers are blooming, the birds are singing, and spring break is right around the corner. The outdoors is for anyone with a little adventure in their heart and Arizona's picturesque state parks are a great place to start exploring this spring! Plan your spring adventures now to take advantage of perfect weather amid Arizona's springtime splendor! We've included a variety of options below to get you and your family out of the house and into adventure! Take a look, make a plan, and enjoy unforgettable outdoor experiences this spring. 
Arizona's West Coast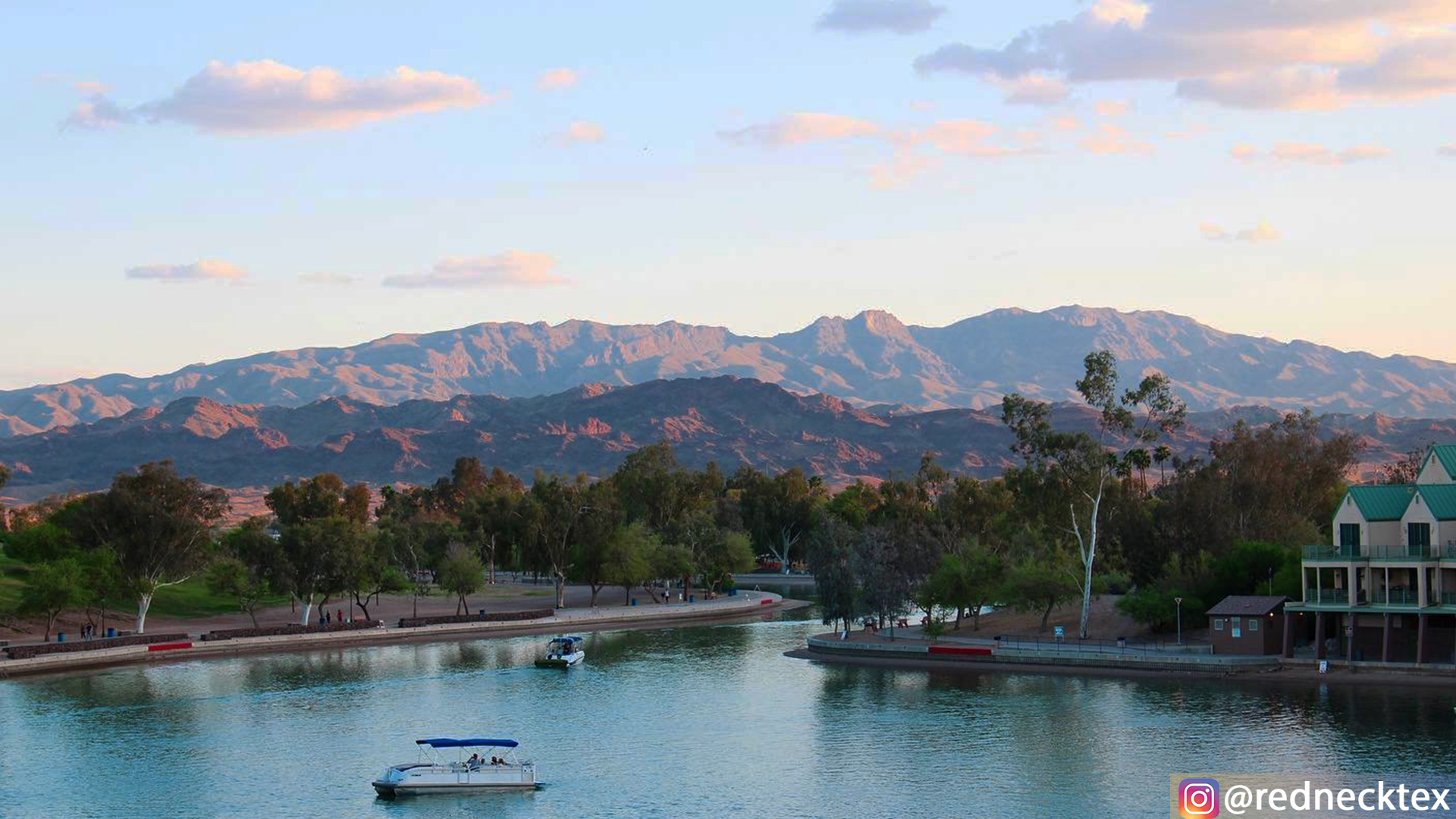 Lake Havasu State Park is well known as a destination for spring breakers, but there are three other parks along the Colorado River that offer the same amazing boating, jet-skiing, fishing, beach-front relaxing and springtime exploring. Check out Cattail Cove State Park, just 25 minutes downriver from Lake Havasu. Cattail Cove has plenty of camping and RV spots, great hiking trails to satisfy your adventuresome side, and beautiful white sand beaches if you're more into relaxation during spring break. A bit south you will find Parker, AZ, home to Buckskin Mountain and River Island state parks. Both of these gorgeous waterfront parks are set right along the majestic Colorado River and offer spring breakers beautiful campsites, picnic areas, and boat launches. Jump on your jet-ski, paddleboard, or float tube, and bask under the Arizona sun!
Inland a bit, but still generally considered Western Arizona, Alamo Lake State Park sits nestled within the springtime glory of the Sonoran Desert. Here you'll find the best bass and crappie fishing in the state, beautiful and spacious camping options, and miles upon miles of off-highway vehicle use opportunities. Situated comfortably in a remote location, this lake park offers unbeatable stargazing and the peace and quiet that makes for a perfect relaxing spring break. With camping cabins and a sea of wildflowers (during years of average winter precipitation), Alamo Lake will make your spring break dreams come true.
---
Red Rock Country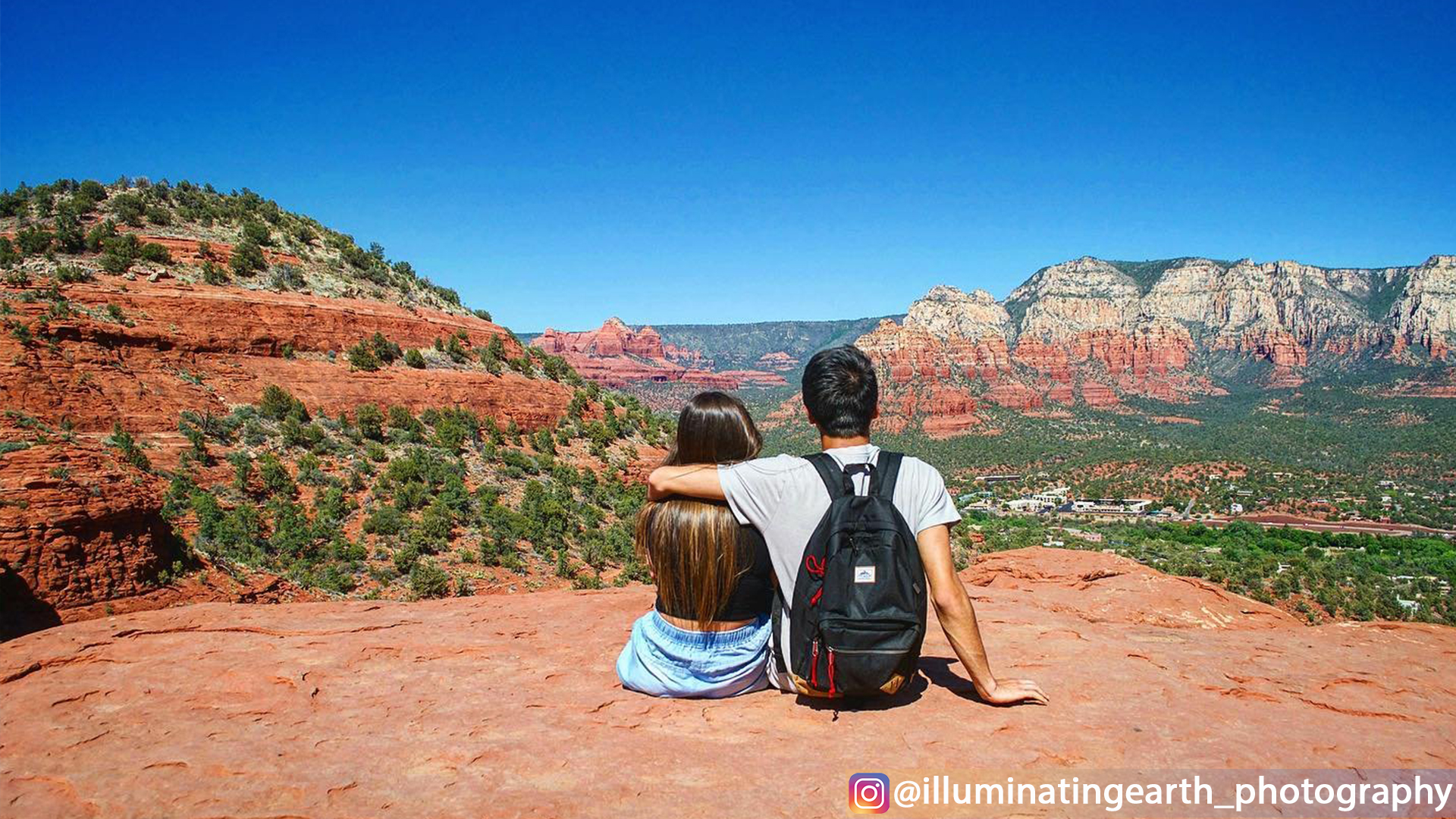 Arizona visitors here to enjoy some spring training baseball or spring break getaway may want to set aside some time to check out Arizona's Red Rock Country. There are five parks in the Sedona area, and one of them offers campsites and cabins so you can extend your stay and make the park your home base.
Dead Horse Ranch State Park, is located in Cottonwood, AZ, and will be your home base. This spacious park has three lagoons, tall cottonwood trees, and the lush Verde River Valley within easy reach. Bring your kayak or canoe, and settle into your camp spot before exploring the other nearby parks!  
Next, hop in the car and head to Fort Verde State Historic Park for a tour of the best-preserved fort in the state from the Indian Wars period. This historic destination showcases Buffalo Soldiers, officer's quarters, doctor and surgeon areas, bachelor and well-curated exhibits from the 1800s. Plus, enjoy sweeping views of Camp Verde!
To truly experience the famous rusty hues of Sedona, take a drive up to  Red Rock and Slide Rock state parks. Enjoy a stroll through Oak Creek Canyon at Slide Rock, and take a dip in the cool mountain stream if you're so inclined before venturing south again and hitting the trails at Red Rock State Park!
After your tour of the Sedona area, spend about 40 minutes driving to the quaint little artist town of Jerome. Before heading up the hill to eat, stroll through galleries, or shop your way through Jerome's scenic streets, stop in at Jerome State Historic Park, housed in the Douglas Mansion. This museum is a trip back in time to Jerome's mining-town past, with touchable exhibits and examples of life in the early 1900s.
---
Arizona's Desert Corridor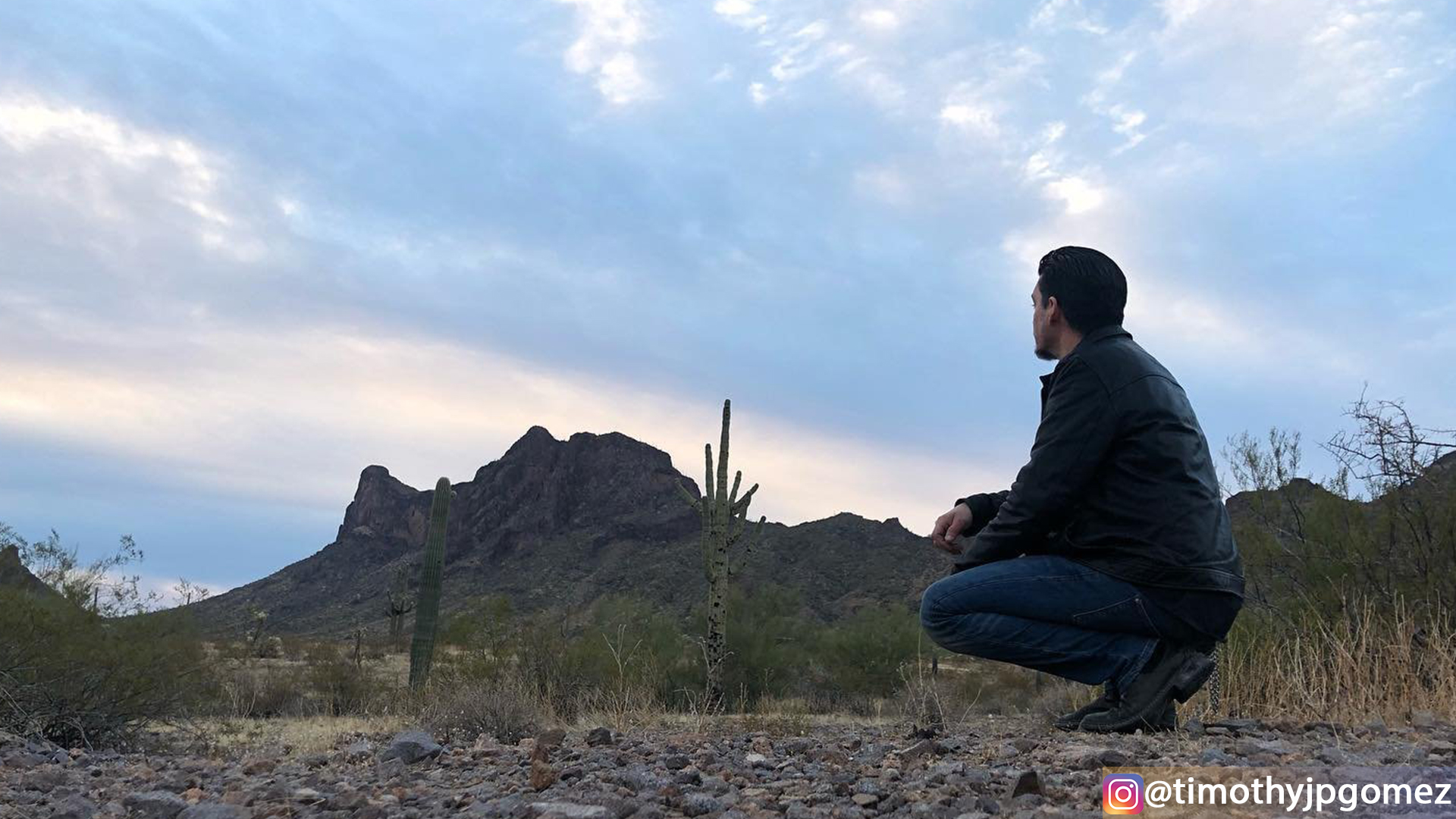 Even during years without great rainfall, these parks still give off gorgeous spring views and laid-back desert vibes. Springtime weather is great for hiking, and the vibrant spring sights and mild temps are impossible to beat! Stick close to Phoenix at Lost Dutchman State Park in Apache Junction, your key to exploring the famed Superstition Mountains. Enjoy some desert camping or stay in one of the air-conditioned cabins! Feeling adventurous?...Then hike trails like the moderate Treasure Loop, or summon up your determination and hike the more difficult Siphon Draw to Flat Iron. 
Picacho Peak State Park, 90 minutes south of Phoenix and just 30 minutes outside of Tucson, is a great place to stop on your southern Arizona adventure! Picacho Peak's campgrounds make a great home base within view of the iconic peak, and plenty of hiking opportunities stretching across the vast desert landscapes. Plus, if the wildflowers are popping, this is the place to be! Next, just 30 minutes southeast of Picacho in Tucson, you'll find Catalina State Park, an incredible experience at the base of the Santa Catalina Mountains. Catalina's trails will lead you to beautiful creeks and waterfalls you never thought you could experience in the arid Sonoran Desert. If you prefer, you can set up your campsite here and call this park home for the week with easy access to new adventures! 
Only about 30 minutes from Catalina, Oracle State Park offers access to the 800-mile Arizona Trail and awesome network of other trails great for biking or hiking. Plus, Oracle is designated as an International Dark Sky Park, so stay late for a star party and view the night sky like never before. At nearly 5,000 acres, Oracle is one of the most spacious wildlife sanctuaries in Arizona which makes for incredible wildlife experiences during your visit. 
---
Southern Arizona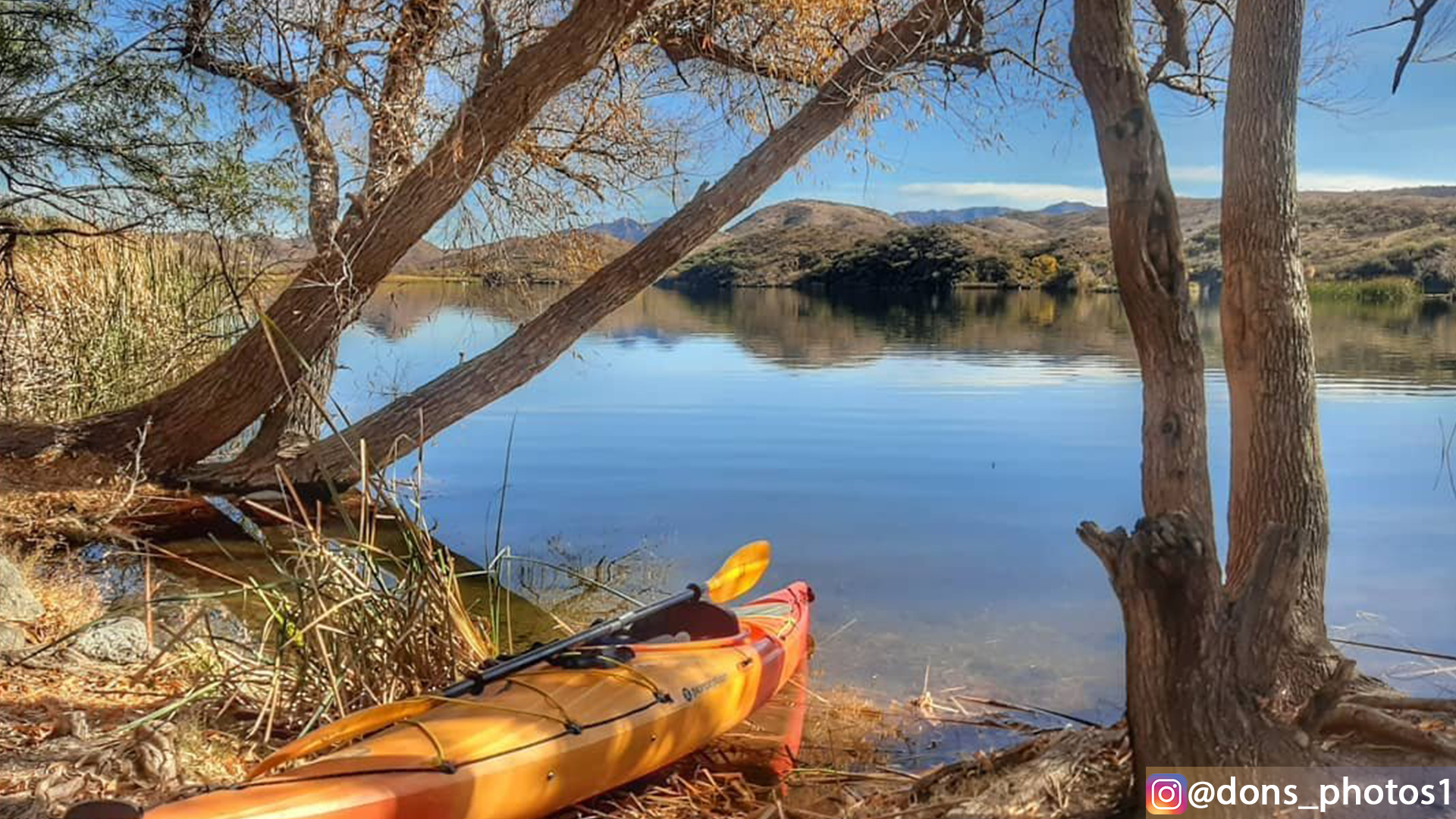 Look no further than Patagonia Lake State Park as a hub for your southern Arizona spring break adventures! This hidden gem boasts a gorgeous lake with boat-in campsites, white sand beach, and awesome fishing! The camping cabins or RV and tent sites, provide quick access to the swimming area, and opportunities for birding, hiking, and exploring. This fantastic destination is within reach of several southern Arizona parks, like Tombstone Courthouse, Tubac Presidio, and adjacent Sonoita Creek Natural Area.
Nestled in the shadows of Mt. Graham, both Roper Lake and Dankworth Pond state parks are waiting to show you a good time. The Mount Graham area offers great hiking trails with an abundance of wildlife viewing opportunities, beautiful wildflowers, and the ever present spectacular views. When you get back to your Roper camp spot after a day of exploring, take a dip in the cool lake or just kick back and watch the sun go down. Cozy camping cabins offer lakeside views and a great place to unwind after a day of exploration. 
---