Programs & Events
Monday, January 1, 2018 9 a.m.
Join us for a 1.5 miles, leisurely hike looking at the visiting birds. READ MORE
01/11/18 – 01/14/18
Come join the 25th Annual Wings Over Wilcox Birding and Nature Festival – a celebration of birds, nature, and culture in Wilcox, Arizona. READ MORE
VIEW ALL PROGRAMS & EVENTS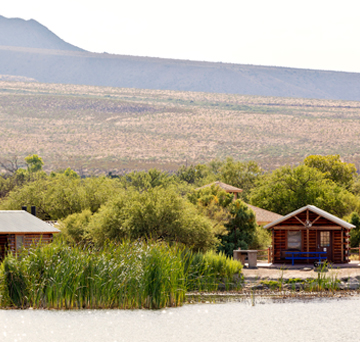 Park and Facility Hours
Park is open year-round
Gates are closed from 10:00 p.m. - 6:00 a.m.
Visitor Center/Park Store
8:00 a.m. – 5:00 p.m. daily
Hours vary by season
Holiday Hours
8:00 a.m. - 2:00 p.m. Christmas Eve, December 24
CLOSED Christmas Day, December 25
Park Entrance Fee
Per vehicle (1-4 adults): $10.00 (as of April 1)
Individual/bicycle: $3.00