Fire restrictions are in place at the park. Wood and charcoal fires are prohibited. Gas/propane cooking stoves are allowed for cooking only. Smoking (including e-cigarettes) is prohibited except in an enclosed vehicle.
Programs & Events
Ongoing Daily
Visit the park office/gift-shop and take a self-guided tour through the multi-level Kannally family home. READ MORE
Saturdays and Sundays 11:00 a.m.
Drop in for a guided tour of the Historic Kannally Ranch House. Tours last about 45-minutes and include a ton of interesting information about this historic family and their time in Oracle. READ MORE
VIEW ALL PROGRAMS & EVENTS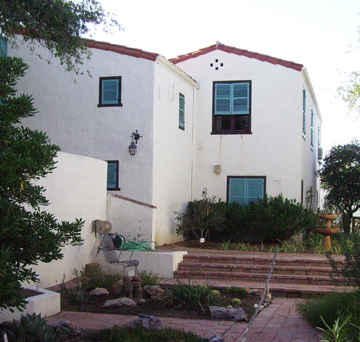 Park and Facility Hours
8:00 a.m. - 5:00 p.m. daily
The American Avenue trailhead parking lot is open seven days a week to access the Arizona Trail and to accommodate after-hours use by stargazers.
Park Entrance Fee
Per Vehicle (1-4 adults): $7.00
Individual/bicycle: $3.00