Thank you for choosing to learn more about this amazing western Arizona destination just outside Lake Havasu City, AZ! Lake Havasu is fortunate to have TWO state parks along the desert lined shores! Cattail Cove operates at a slower pace than the larger park to the north, but beautiful views and plenty of opportunity for adventure ensure visitors leave armed with forever memories. 
Facilities Available at Cattail Cove State Park
Visitor Center/Park Store
The Cattail Cove Ranger Station is open from 8 a.m. - 4 p.m. and includes a small gift shop. The gift shop has books on hiking, birds, plants, trees and other interesting subjects. We have a children's section with books and t-shirts. We also carry Cattail Cove t-shirts, polos and baseball caps.
Campgrounds and RV Sites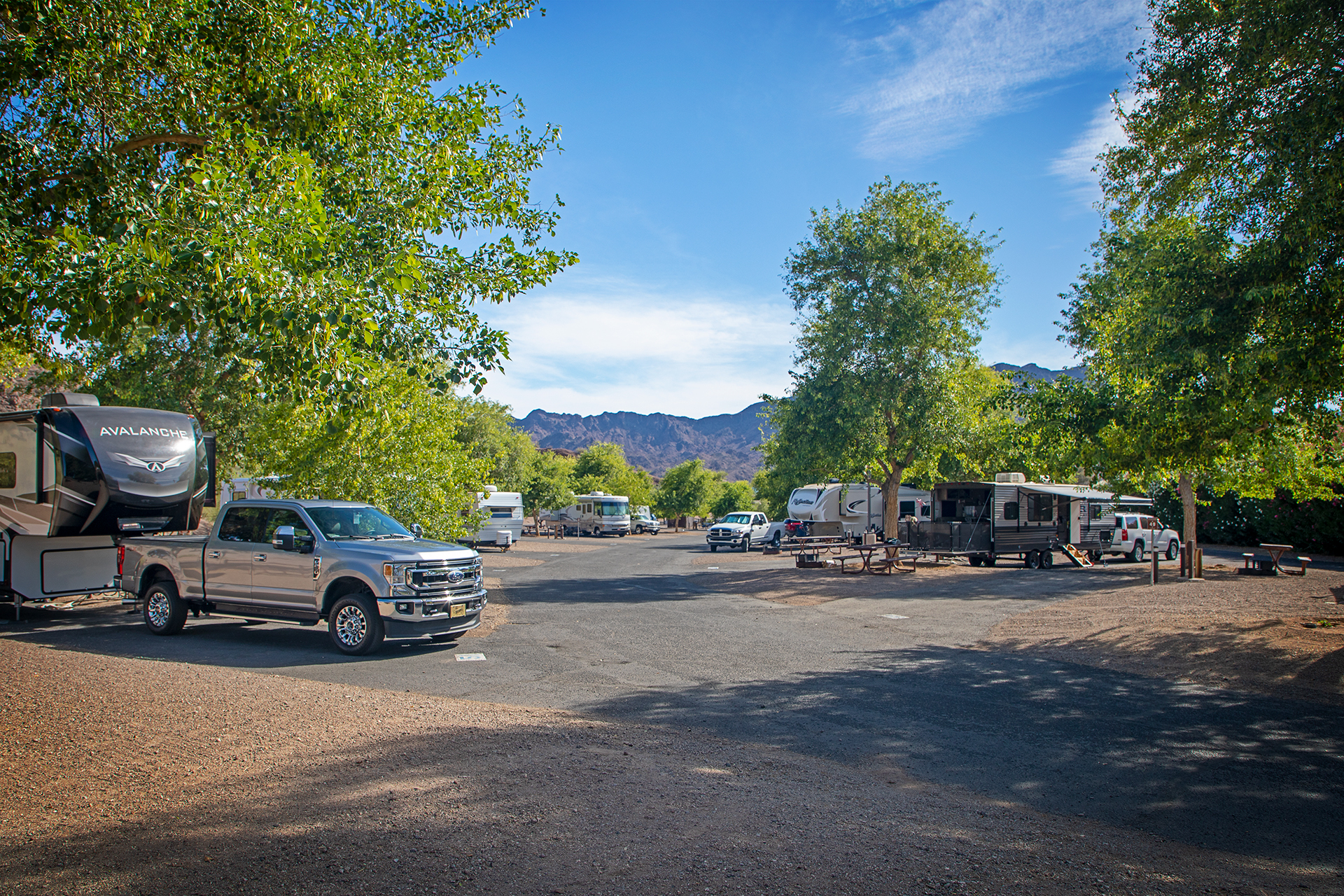 A variety of camping options are found within this beautiful lakeside park. 61 camping and RV sites are equipped with electric and water hook ups, and come complete with a fire ring, picnic table, and BBQ grill. These sites are located within close proximity to clean restrooms and showers. Primitive boat-in sites are also available and come with picnic tables and stand-up BBQ grills, and access to primitive restrooms. 
Traveling through the Parker, AZ area? Check out these other state park RV campground options.
Picnic Areas/Ramadas
Enjoy a picnic in a ramada on a beautiful, sandy beachfront. North of the main campground section of the park there are several ramadas along the shoreline that provide a great spot to stop and relax in the shade.
Restrooms/Showers
Two accessible restroom buildings are located in the campgrounds. One is located between the two main campgrounds, and the other can be found between the second campground anf the boat launch. Within these buildings there are also clean showers for use by park visitors. Dispersed at several locations north of the main campgrounds, primitive toilets can be found near the lakeshore for the convenience of boaters.
Dump Station
Dump Station use is available for parks guests only.
Activities and Experiences
Butterfly Garden
Monarch butterflies have been known to overwinter in the Lake Havasu area, and Cattail Cove State Park is giving them a helping hand by providing plenty of their favorite food! Rangers oversee a lush garden of Rush Milkweed (Asclepias subulata) thanks to a grant from the Southwest Monarch Study through the Gila Watershed Partnership. Stop by and check out this gorgeous butterfly paradise during your next park visit!
Hiking 
There are six trails originating in the park that lead adventurers on beautiful hikes with lake and desert views. Pick up a trail map at the visitor center, or download one before your trip. 
On The Water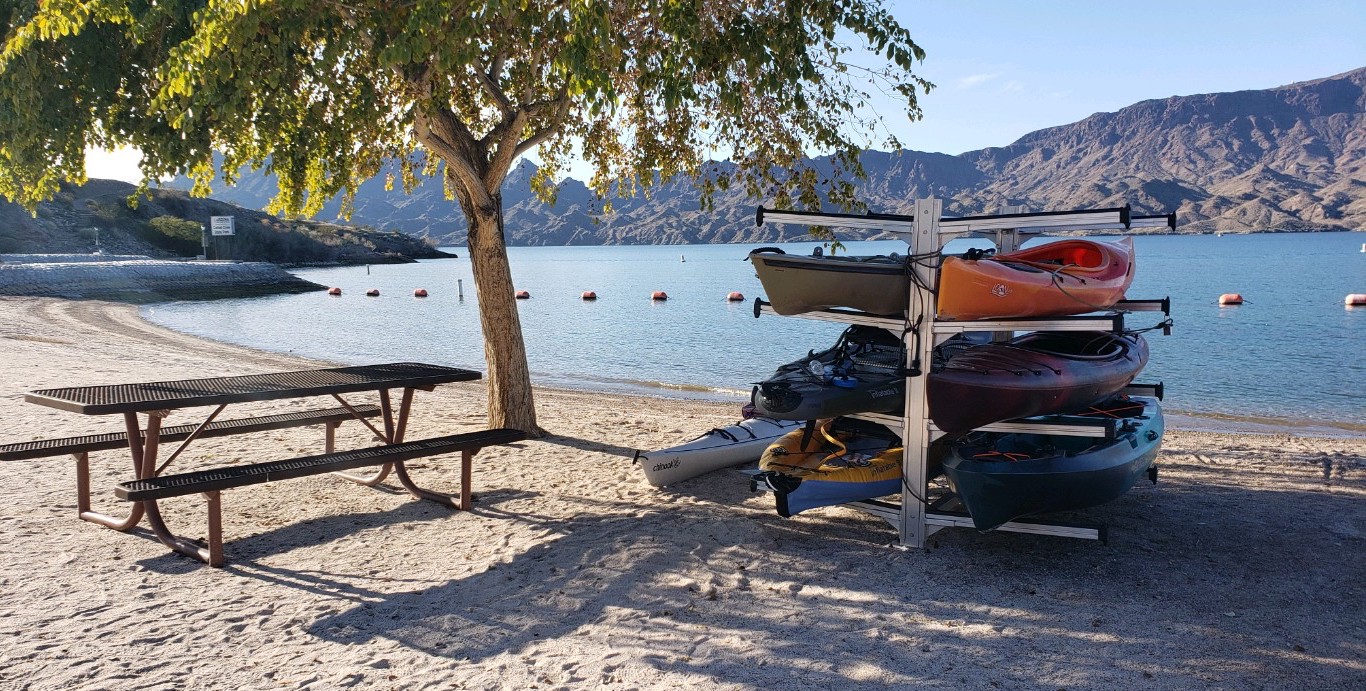 Both motorized and Non-motorized watercraft may launch at the boat ramp. There's plenty of room on the water for water recreation and fishing. 
Watercraft and RV Rentals
Businesses that rent watercraft or RVs must obtain a Commercial Annual Pass before bringing rental watercrafts or RVs into the park. To purchase a Commercial Annual Pass, rental companies can contact the park directly by phone at (928) 855-1223.
Wildlife Viewing
Birds commonly seen from this park include egrets, ducks, Gambel's quail, hummingbirds and turkey vultures. During the winter months, these populations are supplemented with migratory species. You may also see a variety of mammals in the park such as rabbits, coyotes, bighorn sheep, mule deer, raccoons, bobcats and snakes. For a list of recently spotted birds at Cattail Cove, check here.
Exhibits
Park Rules
Campsite reservations for the park can be made online 24/7 or during business hours contact the reservation call center at 1-877-MY PARKS (697-2757).
Quiet hours are strictly enforced from 10 p.m. to 6 a.m. No music from 10 p.m. until 8 a.m. No loud music allowed at any time.
Maximum occupancy is a total of 10 individuals with a maximum of 6 adults per campsite.
Limit of two (2) vehicles allowed per campsite. If second vehicle is not registered to you, it must pay the required fees.
Pets are not allowed on developed beaches. Keep your pet on a six-foot leash and attended to at all time.
Please pick up after your pet. Pet run and doggie beach are available.
Do not hang rope, wire, or cords, etc. to any trees.
All fires must be contained in provided fire rings.
Checkout time is noon. Check-in time is 2 p.m.
Vehicles arriving prior to 6 a.m. (Arizona time) must pay for the previous night.
Drive only on designated roads.
Swim only in designated areas.
Glass containers are not allowed on the beaches.
Possessing or igniting fireworks is illegal in Arizona State Parks.
The use of firearms and weapons is prohibited.
Littering is unlawful.
Visitors who rent watercraft from a non-park watercraft provider can contact the park staff to confirm the rental company has a Commercial Annual Pass.