The park will be closed on October 11, 2023 for an all-employee training conference.  Please enter 409 W Riordan Rd when using GPS to arrive at our main entrance and parking lot.
Riordan Mansion Special Tour: Stickley Room by Room
Riordan Mansion State Historic Park
November 12, 2023 3 p.m.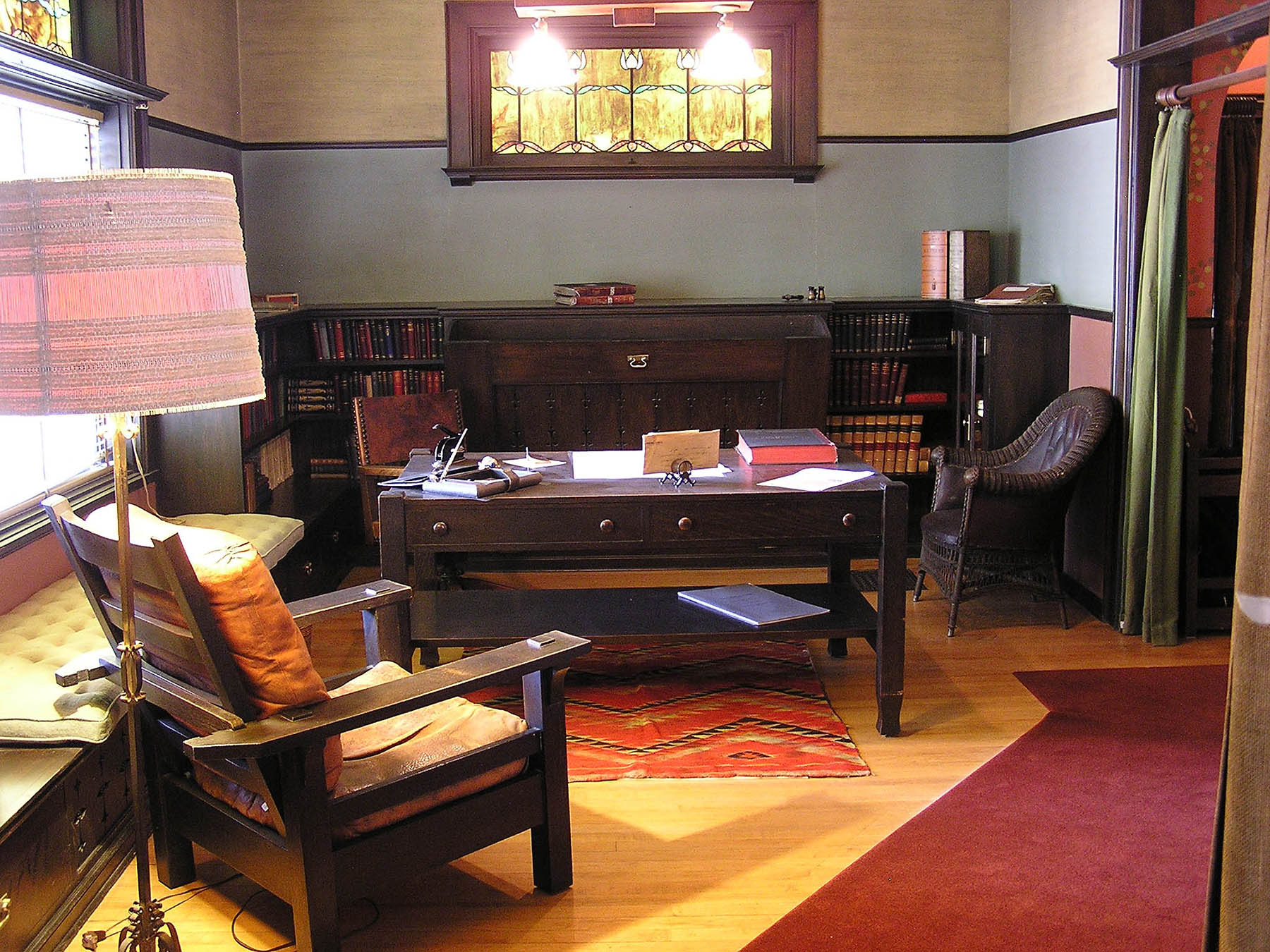 Join us for a tour focused on the Stickley furniture and the Arts and Crafts Style. Enjoy hearing which were Caroline and Timothy Riordan's favorite chairs. Learn about the five Stickley Brothers how they competed and mostly succeeded in a very competitive market. See five rare pieces with metal inlay embellishment designed by Gustav Stickley's designer, Harvey Ellis.  
This tour is recommended for ages 12 and older. Space is limited, advanced ticket purchase is required. Cost $16 per person. If you cannot stand for an hour or are unable to do stairs, contact the park at 928-779-4395 to arrange for accommodations. Tickets go on sale 10/15 and can be purchased at https://azstateparks.com/reserve/Activities/Search.aspx or call 928-779-4395 for additional information and same day availability.