Star Party at Kartchner Caverns!
Kartchner Caverns State Park
Saturday, April 22, 2023 1 - 9 p.m.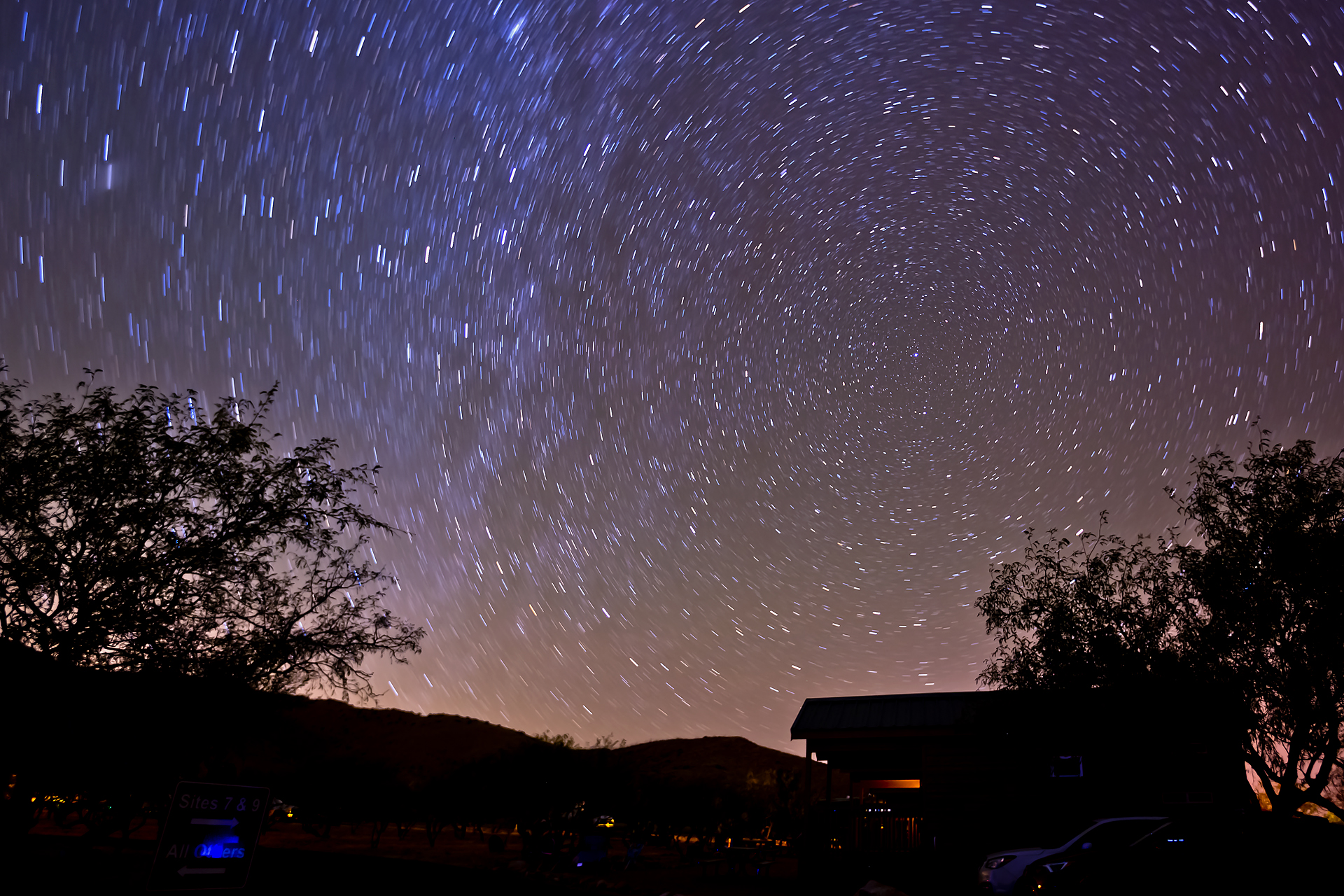 Want to learn more about the stars and planets? Do you have any little ones curious about the cosmos? Then head to Kartchner Caverns, an International Dark Sky Park, for a star party!
Star parties are popular draws for people who want to take advantage of the chance to learn from knowledgeable and experienced local astronomers. Who knows what will be in the sky?
Our speaker Dr. Kevin Hainline is Assistant Research Professor, Steward Observatory and a member of JWST/NIRCam Science team. He will be discussing the JADES GTO survey to explore galaxy evolution with surprising results from the James Webb Telescope. This event is open to all ages.
Please register to attend the speaker portion of the star party: REGISTER HERE.
Volunteers from the Huachuca Astronomy Club will be setting up telescopes in the bus loading zone of the parking lot.
Schedule
1 p.m.: Solar viewing
5:30 p.m.: Guest presentation in the Tenen-Tufts Theater in the Discovery Center
6:30 p.m.: Star gazing and night sky viewing
$7/vehicle, no charge for campers or visitors who have taken a cave tour that day. Dress appropriately for the weather. Bring a red light flashlight or ask a ranger for a filter. 
Viewing may be canceled due to inclement weather.