Cave tours will be closed for maintenance from September 18-22, 2023. Please see our Cave Tours page for information on how to prepare for your visit.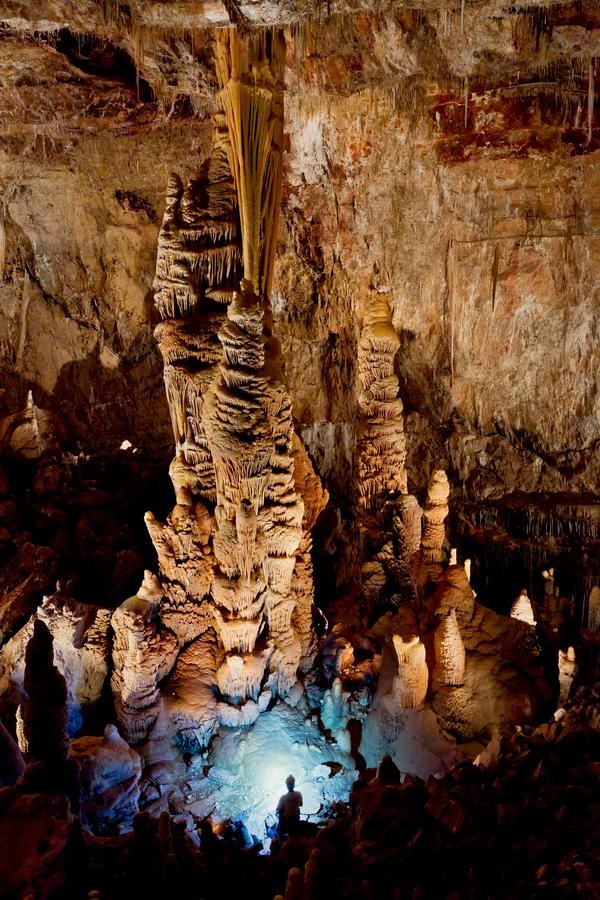 In 1974, two cave enthusiasts from Tucson discovered an underground wonderland in the foothills of the Whetstone mountains near the town of Benson, Arizona. The two vowed to conserve their find for generations to come, and through the cooperative efforts of the discoverers, the landowners, Arizona State Parks, and others, Kartchner Caverns State Park was born. The goal was to develop the park in order to protect it. What is conservation and what does it look like? It's a group effort to ensure that future generations will be able to experience the same sense of wonder in the same condition as today.

It was not enough to simply preserve the cave system. Arizona State Parks was committed to making sure that the cave was accessible to everyone, including visitors with disabilities. This devotion to conservatism ensured that in 1999, the park opened with unprecedented access to one of the world's best caves. It also means that the caves are as close to pristine as possible today, and in the same shape as they were when they opened. Formations are still growing, and more than 125,000 people each year experience that magic.
A Cave is Born
It all began with a drop of water. A shallow inland sea covered this area 330 million years ago, depositing layers of sediment that eventually hardened into limestone. Millions of years later, this Escabrosa limestone, along with other rock layers, uplifted to form the Whetstone Mountains. The Escabrosa limestone, due to a type of tremor or fault, down-dropped thousands of feet relative to the mountains above.
Rainwater made slightly acidic by absorbing carbon dioxide from the air and soil, penetrated cracks in the down-dropped limestone block and slowly dissolved passages in it. Later, lowering groundwater levels left behind vast, air-filled rooms.
Kartchner Caverns' wide variety of decorations, called "speleothems," began forming drop-by-drop over the next 200,000 years.
Water seeping from the surface dissolves minerals on its trip through the limestone. Once it reaches the cave, the trapped carbon dioxide escapes from the water. No longer able to hold the dissolved calcite, the drop deposits its tiny mineral load. Over time, these minerals have created the beautiful speleothems and variety of colors found in the cave. Kartchner Caverns is a "living" cave; the formations are still growing!
---
Get Involved!
Lint Camp
Lint is a big problem in public caves—even though lint itself is so small! Lint Camp at Kartchner Caverns is a public volunteer opportunity held approximately four times a year. The program involves gently brushing lint off of curbs and rocks near the trail system.
What is lint?
Lint is composed of fibers from fabric, in addition to skin cells, hair, and dander. Lint is introduced to the cave when rangers and visitors walk through the rooms of Kartchner Caverns. Caves have no natural way to get rid of unnatural lint once deposited; this is where volunteer work is needed. It is hard to actually see lint in the cave unless you use a UV light, which lights lint up!
For more information, please see this introduction to lint picking at Kartchner Caverns, which was presented at the National Speleological Society Convention in 2020.
Why do we care about lint in the cave?
Lint is ugly! It dirties formations and has an unpleasant odor.
Lint provides a new food source for cave invertebrate species—essentially junk food for the cave life.
Lint can dissolve cave formations unnaturally.
Volunteer Information
Lint Camps are held in two shifts: 8:00-11:30 a.m. and 12:30-4:00 p.m. You are welcome to sign up for one or both. We supply all of the equipment and training necessary. Participants must be at least 13 years old with a parent/guardian/chaperone present.
If you're interested in volunteering or have questions about this program, please sign up for our Linterest (Lint Interest) list here. 
---
Updates and Improvements
To help regulate the temperature inside the cave, all the lights inside the cave were replaced in 2018 with cooler, environmentally-friendly LED lighting. This is already reducing the temperature toward its natural state, which means the cave will be healthier and continue to grow. 
International Dark Sky Park
The diversity of Kartchner Caverns isn't limited to the cave and transcends much further than the terrestrial world. In 2017, Kartchner received official designation as an International Dark Sky Park. Kartchner Caverns is the second state park in Arizona with this honor; Oracle State Park received the designation in 2014.
The award-winning Dark Sky Places Program was started by IDA in 2001 to encourage communities around the world to preserve and protect dark sites through responsible lighting polices and public education. Strong support for dark-skies conservation presents an important opportunity to advance education and public outreach in Arizona.  Since 2010, the parks have hosted popular Star Parties and Star Night programs. These family-based events attract families and park visitors from urban and rural settings across the state and region. Events include daytime solar viewing and interactions with astronomers, as well as early evening talks and dark sky viewing. Dark sky and daylight ecologies not only sustain each other but are vital for supporting human health and culture.
Bat Colony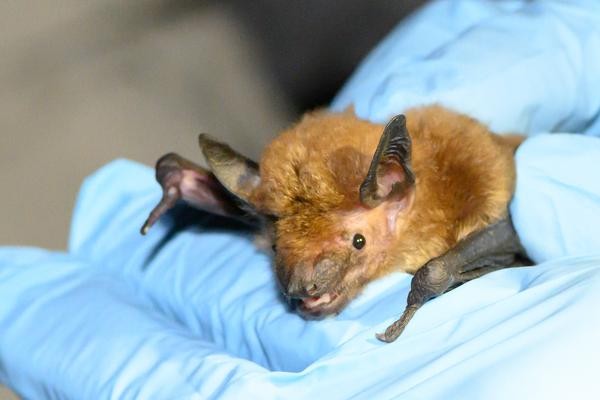 Every year, between May and October, the Big Room tours at Kartchner Caverns are closed down for the resident bats to nurse their young, and to prepare for their winter journey. The majority of Kartchner's bats are the common cave bat or Myotis velifer, although small populations of other bat species are found here as well. We work to protect the bats that come back year after year to nest by continually monitoring the overall health and by tagging the bats to track their movements, and we know at least one bat has been coming back here every year since 2009! A sample group of bats are captured about once per month and checked for parasites, we also record the condition of their teeth and wings, weigh and measure them, and check reproductive status. After measurements and other data are collected we release the bats back into the night sky.
What else is there?
There's so much more to Kartchner Caverns State Park than just the wonder of the underground caves. Kartchner Caverns State Park has beautiful campsites for your RV or tent, plus comfy camping cabins for those looking for a more indoor-outdoor experience. The cabins have heat and air-conditioning, beds, a microwave and mini-fridge, and restrooms and showers are a quick walk away. For a truly unparalleled experience, reserve your campsite today and enjoy what's above ground at Kartchner!
---
A CAVE-SIZED THANK YOU TO OUR ANNIVERSARY SPONSORS!