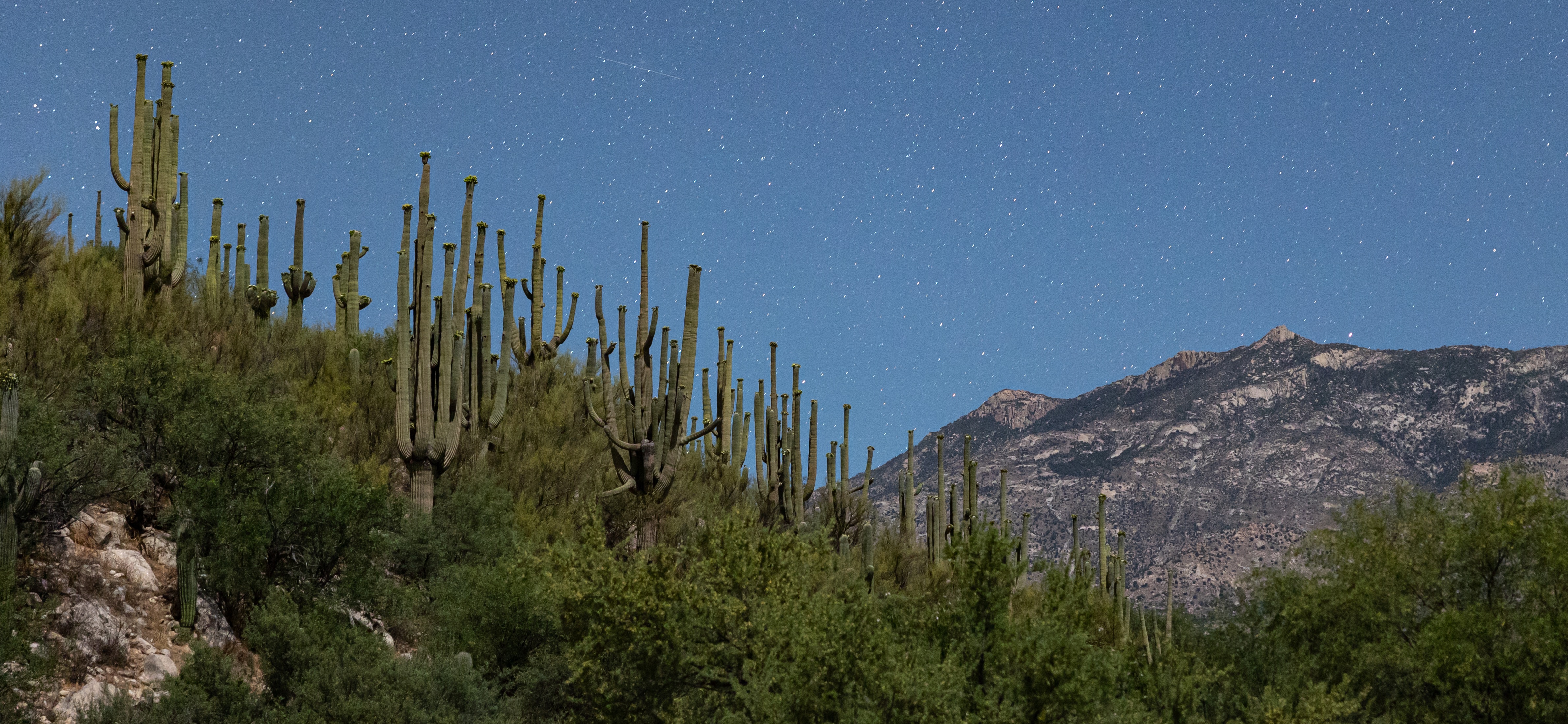 The park WiFi will be unavailable until further notice. Parking is only allowed in designated parking spots. Please observe all rules distributed by rangers when entering the park. Use caution as flooding is possible.
Catalina Nights
Catalina State Park
First and Third Friday of the Month Varies by Date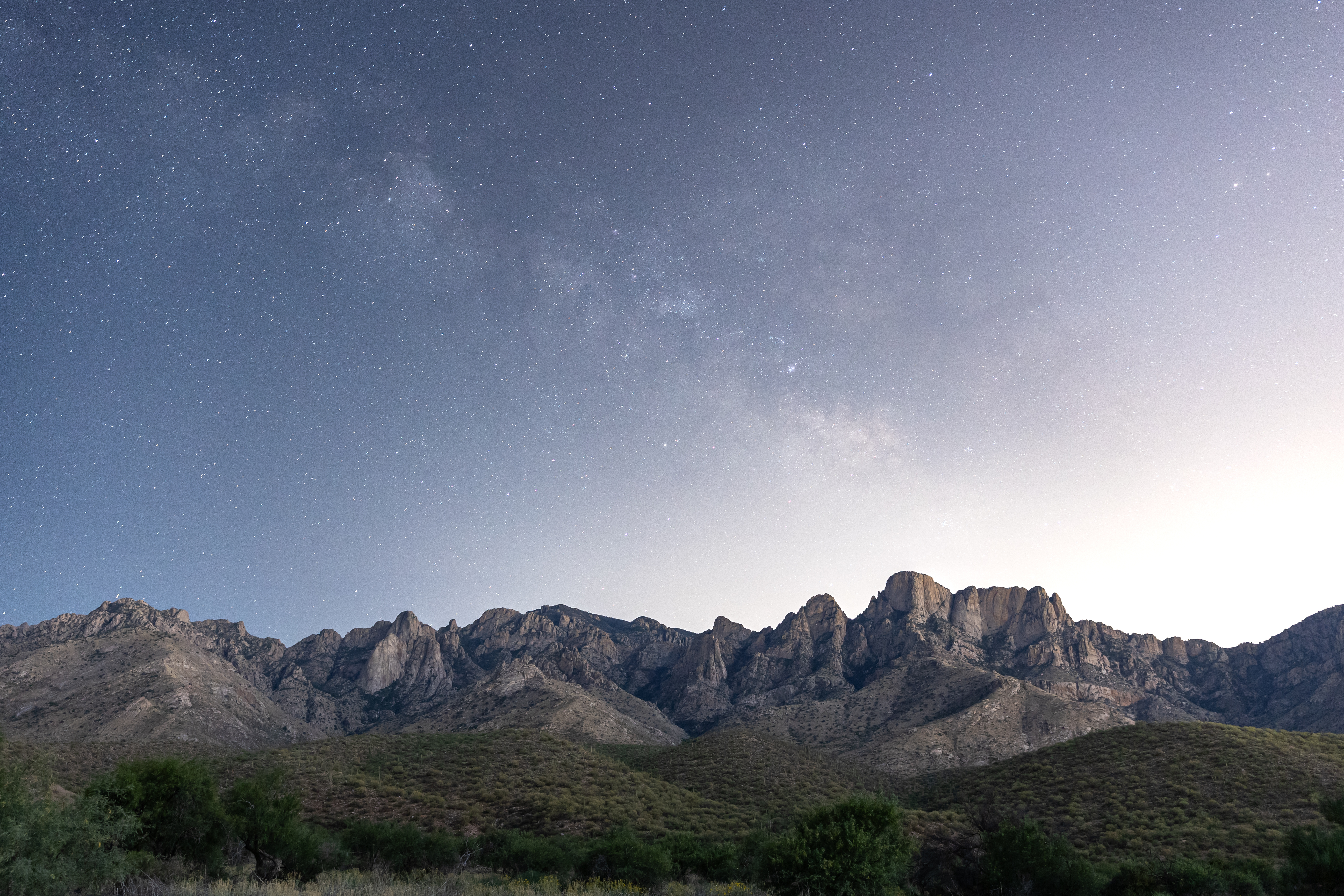 Witness Catalina State Park's nocturnal wildlife and stargaze on a one-mile, guided night hike on the Nature Trail. You'll learn fun facts about the Sonoran Desert's nocturnal animals like scorpions, coyotes, and bats. When the stars come out, experience a guided constellation tour featuring a variety of cultures and astronomy facts.
Please bring a flashlight, water, closed-toe shoes, and appropriate clothing for the weather.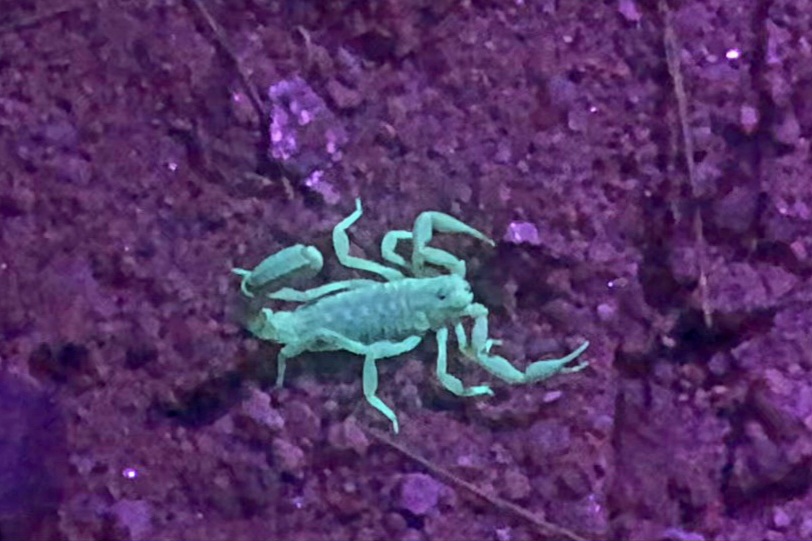 Event is weather permitting. Caution, the hike begins with a steep climb and ends with a steep descent on slippery gravel at night. Children ages 5 years old and up are welcome to participate. The hike will take approximately 1.5 hours.
Meet at the main trailhead parking lot near the restrooms.
Registration is required. Register here and search "Catalina" for the events.
| 2023 Dates | 2024 Dates |
| --- | --- |
| July 21, 2023 - 7:45 p.m. (CANCELED due to weather) | January 5, 2024 - 6 p.m. |
| August 4, 2023 - 7:30 p.m. | January 19, 2024 - 6 p.m. |
| August 18, 2023 - 7:30 p.m. | February 2, 2024 - 6:30 p.m. |
| September 1, 2023 - 7 p.m. (CANCELED due to weather) | February 16, 2024 - 6:30 p.m. |
| September 15, 2023 - 7 p.m. | March 1, 2024 - 7 p.m. |
| October 6, 2023 - 6:30 p.m. | March 15, 2024 - 7 p.m. |
| October 20, 2023 - 6:30 p.m. | April 5, 2024 - 7:30 p.m. |
| November 3, 2023 - 6 p.m. | April 19, 2024 - 7:30 p.m. |
| November 17, 2023 - 6 p.m. | May 3, 2024 - 7:45 p.m. |
| December 1, 2023 - 5:45 p.m. | May 17, 2024 - 7:45 p.m. |
| December 15, 2023 - 5:45 p.m. | June 7, 2024 - 8 p.m. |
|   | June 21, 2024 - 8 p.m. |
|   | July 5, 2024 - 7:45 p.m. |
|   | July 19, 2024 - 7:45 p.m. |