With so many places to go, it can be hard to choose the best summer adventures for you and your family! We have a great guide to parks and activities around the state, whether you want to cool off in the water or escape to high country for cool breezes on your summer hike!
On The Water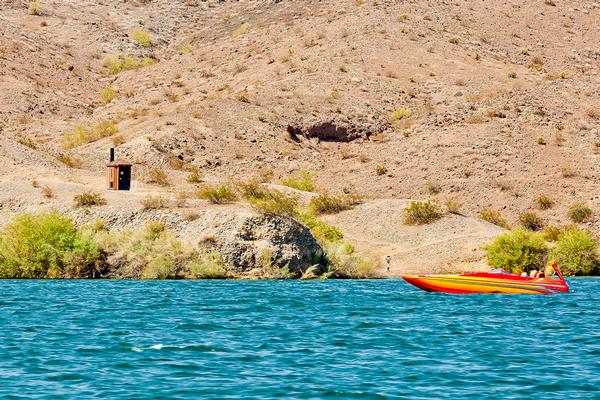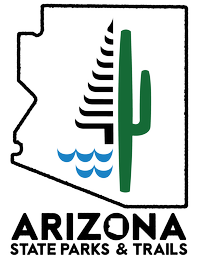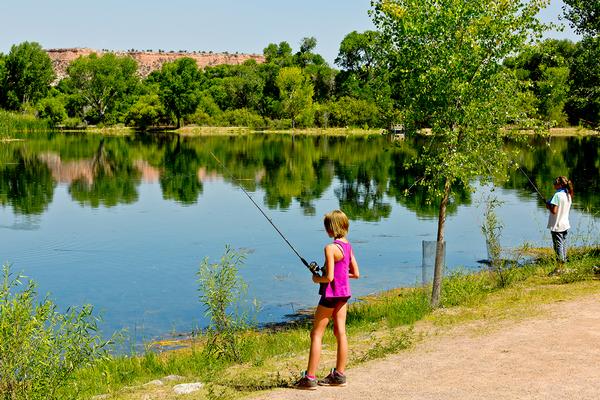 There are tons of Arizona state parks loaded with fun and exciting water activities to ensure your summer is filled with adventure and as cool as possible!
Within the Colorado River parks, you may choose to rip around the ancient waterway with horsepower as your guide or paddle your worries away in a canoe, kayak or paddleboard. Either way, you will be enjoying the best the "West Coast" of Arizona has to offer, and you'll have a great time doing it! Buckskin Mountain, Cattail Cove, and River Island state parks set the tone for a memory-filled adventure; all you have to do is show up and have a great time!
Arizona State Parks & Trails offers a variety of fishing opportunities statewide. Try your luck with the giant striped bass of the Colorado River at Cattail Cove or Buckskin Mountain, or fish for the world-renowned smallmouth bass in Lake Havasu. These scrappy fighters are usually willing to bite and provide great action during the summer months. Dead Horse Ranch in Cottonwood is a great place to catch a catfish dinner, and Fool Hollow Lake near Show Low offers a fantastic chance at a mixed bag.
---
On The Trail

The trails within your Arizona state parks take you on an adventure to experience the best views the parks have to offer. At Tonto Natural Bridge State Park, take the Waterfall Trail through the woods to finish your day with the gigantic, awe-inspiring waterfall cave, or hike into the creek bottom for more of a challenge on the Gowan Trail!
If you're up for biking, head to Red Rock State Park for hiking, biking, or horseback riding through the rust-colored mountains of Sedona, Arizona. Follow the Coyote Ridge Trail if you're looking to elevate your adventure or take the Javelina Trail to discover everything the woodlands of Sedona have to offer! At the height of summer, the best time to hike is early in the morning or later in the evening, and with plenty of water! Hike a trail under the stars at Lost Dutchman during one of the guided Full Moon Hikes to see the desert by moonlight.
Dead Horse Ranch State Park offers natural areas great for hiking, biking, or birding! Take any of the short trails such as the Forest Loop, Quail Wash, or the Verde River Greenway to take advantage of the lagoon views and spot some of the amazing wildlife nearby! Dead Horse is also home to many different species of birds and other wildlife – a gorgeous habitat waiting to be explored!
---
Overnight   
---
            
When one day trip simply isn't enough, extend your adventure by booking a cabin or campground at your favorite park!
Seven Arizona's state parks are currently renting cabins: Alamo Lake, Dead Horse Ranch, Lake Havasu, Lost Dutchman,Lyman Lake, Kartchner Caverns, Patagonia Lake, and Roper Lake! These parks offer cabins with air-conditioning, a full-sized bed, bunk beds, a picnic table, and other features to make your stay a cozy one! Have a picnic right outside or a barbecue on the grill for dinner and wake up to beautiful views right outside your front door!
Fifteen state parks offer tent and RV camping for a more traditional experience! If you're a beginner, join us on one of our Family Campouts to learn how the tips and tricks that make summer camping part of your summer traditions! If you're ready to go, pitch a tent and sleep under the stars near your favorite lake, lagoon, or cavern, then get an early start exploring! You never know what you might find if you make a night of it at your favorite park.
---