Programs & Events
Lost Dutchman State Park
Full Moon Hikes
August 14 | September 14 Aug-Sept. 7:30-9:30 p.m.
Join us for a guided 2.5-mile hike on Jacob's Crosscut Trail at the base of the mysterious Superstition Mountains.
---
Desert Scorpion Hunting at Lost Dutchman
August 18 | September 22 Times vary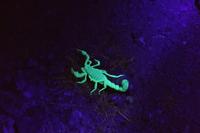 Enjoy the desert under the glow of black light in search scorpions! Listen to a brief informative talk about scorpions before journeying into the desert night on your hunt.
---
Family Campout
Nov. 30-Dec. 1, 2019
Arizona Family Campout Program weekends are designed for families that have little or no experience camping. We will introduce you to the great experiences you can share with your family and inspire you to continue to explore the great outdoors!