Discover New Destinations with a Long-Weekend Getaway!
February 7, 2022
PHOE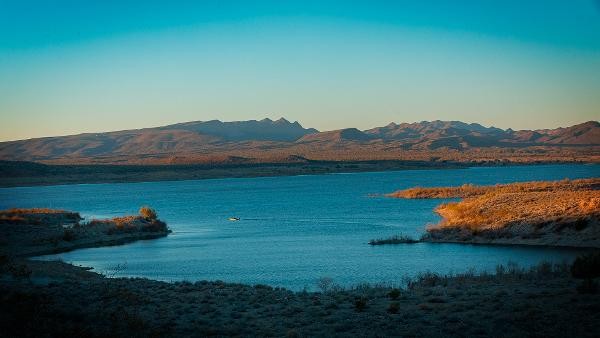 NIX – There's a perfect adventure waiting for you over Presidents' Day weekend at an Arizona state park! Plan your long weekend getaway to enjoy the outdoors and beat upcoming spring break visitor traffic.
Arizona's state parks are known for well-maintained campgrounds, making them popular destinations that often book well in advance. That by no means rules out a last-minute vacation! You just have to know where to look and the outdoor recreation opportunities that await.
History buffs won't regret selecting Homolovi State Parkas an extended weekend destination. The park's Visitor Center includes exhibits explaining the archeology of the ancient people of Homolovi. In adition to the exhibits, view the Homolovi II pueblo ruin, grinding stone (metates) areas and petroglyphs (pictures carved on stone). Be sure to explore area attractions during your stay at this history-rich park and campground.
Anglers will find their haven at Alamo Lake State Park. These waters are arguably one of the best largemouth bass and crappie fisheries in Arizona! The park carries camping and fishing items including bait and minnows in its park store. The weekend may be successful for anglers with bass staging closer to shore during their pre-spawn. The park's spacious camping areas are open and ready for fun!
Hikers and birders can fly away to Lyman Lake State Park to enjoy miles of trails and waterfowl and shorebird viewing. A number of petroglyphs and interpretive signs are easily visible from the trail. Not only is a scenic campground with shower and restroom amenities there for your enjoyment, but cozy, comfortable cabins are also available for reservations!

Set your sights on an adventurous and affordable getaway for Presidents' Day weekend and explore all the parks have to offer. Make a reservation for your camping/cabin stay, or discover a perfect day trip destination at AZStateParks.com.
Managing and conserving Arizona's natural, cultural and recreational resources for the benefit of the people, both in our parks and through our partners.
For information about all 35 Arizona State Parks and Natural Areas, the Trails and Off-Highway Vehicle Programs and State Historic Preservation Office call 1-877-MY-PARKS or visit AZStateParks.com.
PRESS CONTACT: Michelle Thompson at (480) 589-8877 - Email: pio@azstateparks.gov