3 Fun Fall Activities in the Great Outdoors
September 21, 2021
PHOENIX — You may have your pumpkin spice latte in hand, but Arizona has bigger and better seasonal indulgences this autumn! Grab that coffee and hit the road to get a jumpstart on fun fall activities!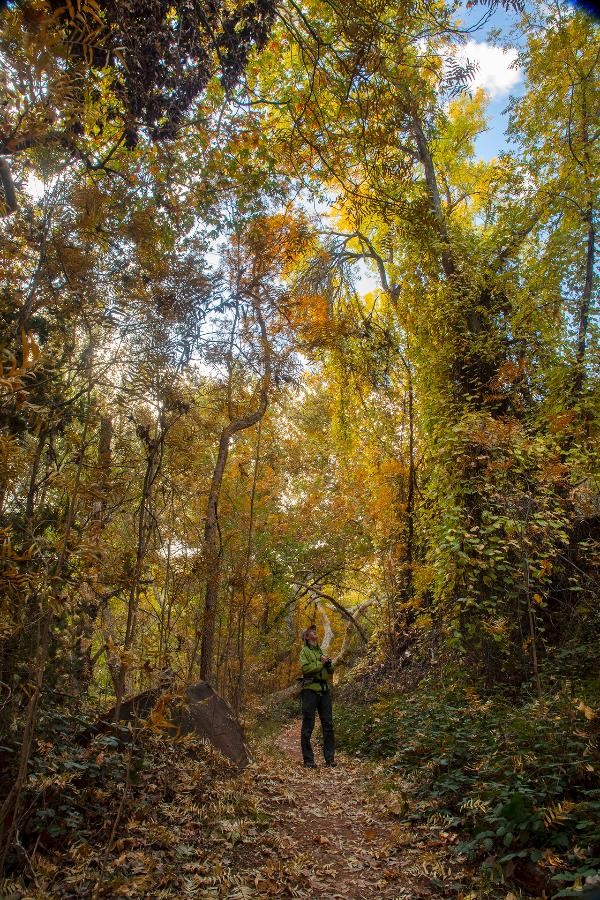 Apple Picking at Slide Rock

: Did you know that Slide Rock State Park's apple orchards have been tended and harvested every year since the Pendley family originally lived on the property? It's true! Head up to Sedona and pick your very own apples among the red rocks!

Fall Colors at Red Rock

: Red Rock State Park's riparian areas are bursting with foliage along Oak Creek, and fall transforms the trails into a wonderland of red, yellow, and orange leaves! Plan a hike and enjoy the colors!

Cool Hiking in the Desert

: The southern region gets dangerously hot in the summer, so take advantage of desert trails during the cooler months and enjoy sunshine and lower temperatures! Try one of over 15 miles of trails at Oracle State Park, or the trails-less-traveled in Kartchner Caverns State Park's Whetstone Mountains!
Arizona is a fall paradise, and there are plenty of ways to enjoy the cooler days, beautiful colors, and the benefits of crisp, fresh air! Visit AZStateParks.com to plan your trip!

Managing and conserving Arizona's natural, cultural and recreational resources for the benefit of the people, both in our parks and through our partners.
For information about Arizona State Parks and the many recreational, historical and cultural programs call 1-877-MY-PARKS or visit AZStateParks.com.
PRESS CONTACT: Michelle Thompson at (480) 589-8877 - Email: pio@azstateparks.gov