No drinking water is available at the park at this time. Restrooms and showers are open.
Monthly Ranger Hikes
Lyman Lake State Park
Second Saturday of the Month 10 a.m.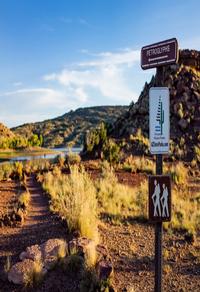 Join a park ranger at Lyman Lake State Park for a monthly guided hike, every second Saturday of the month. Explore nature, the lake, and even local area history--petroglyphs can be found on many of the rocks, with great viewing opportunities right on the trail.
Meet at 10 a.m. at the Petroglyph Trail.
Park weekend entrance fee of $10 per vehicle applies.
Monthly Ranger Hikes
Aug. 13 | Sept. 10