Use caution when hiking as trails as there have been washouts, mud slides, and rock slides due to rain.
The dump station and showers are closed to anyone not camping at the park.
Star Party at Lost Dutchman
Lost Dutchman State Park
Jan. 20 | Feb. 25 | March 25 | April 22 Times vary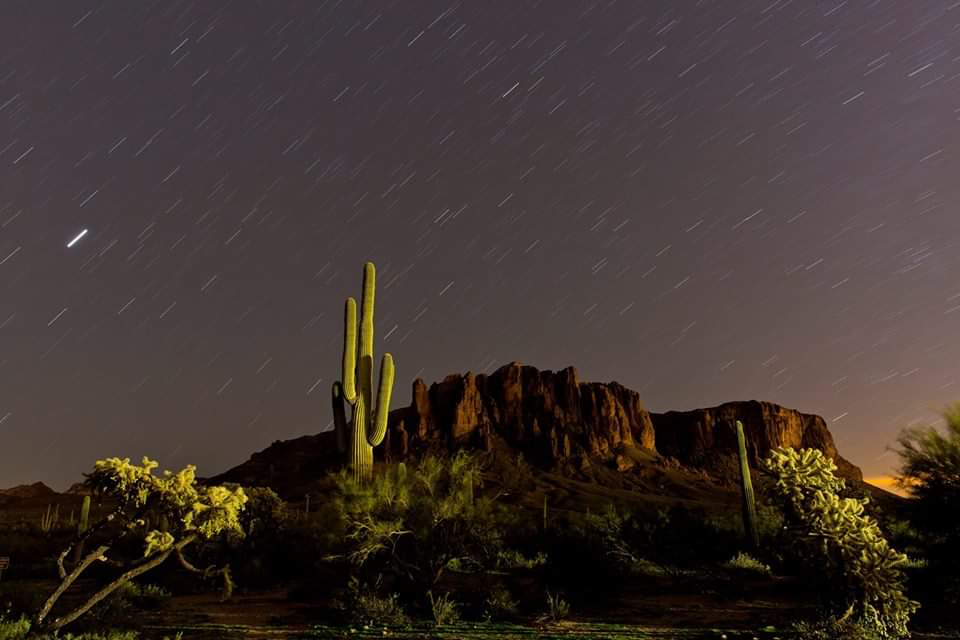 Come explore the world beyond your everyday realm. Star Parties are out of this world! The Superstition Mountain Astronomical League provides telescopic views of the moon, planets, star clusters, and galaxies during this informal, come and go at your own pace program. There are no chairs and visitors park in an adjacent parking lot as telescopes will occupy the Cholla site for walk-through viewing.
To ensure a spectacular experience, visitors will be limited. Registration cost is $5 per participant - as long as everyone in a single car is registered for the event, there will not be an additional car fee. Only registered guests will be allowed; please depart at your designated time; gate closes promptly after program. Event is weather permitting.
Dates/times: 
January 20, 2023: 6:30 p.m.-7:15 p.m. and 7:30 p.m.-8:15 p.m.
February 25, 2023: 7:00 p.m.-7:45 p.m. and 8:00 p.m.-8:45 p.m.
March 25, 2023: 7:30 p.m.-8:15 p.m. and 8:30 p.m.-9:15 p.m.
April 22, 2023: 7:30 p.m.-8:15 p.m. and 8:30 p.m.-9:15 p.m.