Parking is only allowed in designated parking spots. Please observe all rules distributed by rangers when entering the park. Use caution as flooding is possible.
Sunday Guided Bird Walks at Catalina
Catalina State Park
Sundays 8 a.m. | 7:30 a.m. Feb.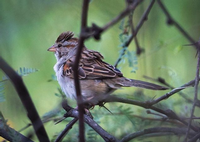 Accomplished bird guides Mike and Lieve lead this bird walk. They will help participants spot and identify various birds that live in and visit Catalina State Park. Birders of all levels of experience are welcome to enjoy this guided walk. Please bring binoculars (and a bird guide if you have one!) This walk lasts several hours.
Meeting Location: Trailhead