The park WiFi will be unavailable until further notice. Parking is only allowed in designated parking spots. Please observe all rules distributed by rangers when entering the park. Use caution as flooding is possible.
Sunday Guided Bird Walks at Catalina
Catalina State Park
Sundays beginning Oct. 8 7:30 a.m.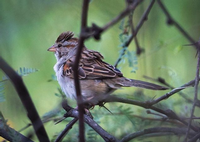 Experienced bird guides Mike and Lieve lead this bird walk. They will help participants spot and identify various birds that live in and visit the park. Novices, seasoned birders, and every experience level of birder can enjoy this event. Please bring binoculars and a bird guide (guide not mandatory). This walk lasts several hours.
Meeting Location: Trailhead