Programs & Events
Lost Dutchman State Park
Premier AZ Hike: Salute to the Sun Hike
July 7, 2018 6:30 a.m. - 8:30 a.m.
Join us early in the morning for this steady and moderate hike. Make peace with the mountain and breathe in the new morning, leaving you feeling rejuvenated and ready to tackle the day's challenges!
---
Desert Scorpion Hunting at Lost Dutchman
July 14, 2018 8 p.m. - 9 p.m.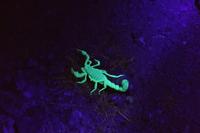 Enjoy the desert under the glow of black light in search scorpions! Listen to a brief informative talk about scorpions before journeying into the desert night on your hunt.
---
Full Moon Hike at Lost Dutchman
July 28, August 25, September 22 7:00-9:00 p.m.
Join us for a guided 2.5-mile hike on Jacob's Crosscut Trail at the base of the mysterious Superstition Mountains under the light of the full moon! This popular hike showcases the park and the beautiful Arizona sky.