Arizona Earth Day Celebration
Statewide events, activities, and fun for the whole family!
Do you have the best interest of earth in mind when making life's decisions? Are you a sustainable traveler when exploring Arizona's beautiful outdoor spaces? Chances are you want to make the best decisions for the planet, but may be unsure of where to turn for information about doing your part. That's exactly why Earth Day is still going strong 52 years after the initial celebration in 1970! You want to do the right things, and we have a great lineup of Earth Day Events to help you get there! Or maybe you've already adopted sustainable practices and just want to enjoy Arizona's spring beauty with like-minded people…And that's cool too!
Dead Horse Ranch State Park
Verde Valley Birding and Nature Festival
April 21-24
Appreciate and learn about the area birds and wildlife during this popular annual festival! The 2022 festival theme is "Nature's Clean-up Crew" and the featured bird is the turkey vulture. Workshop and presentations include Verde River Ecology, Birding Basics, Wild Plants, Backyard Birding in Northern Arizona, Mammals of the Verde Valley, Bird Call Quizzes, will be offered…and much more!
Don't forget to check out the spacious campgrounds or rustic cabins before your trip
---
Oracle State Park
Musical Trail and Dark Sky Event
April 23, 2022
Visit this 4000-acre wildlife refuge for an entire day of tours and events that will keep you and the family busy and engaged in celebration. Live music, workshops, guided hikes and tours, delicious food, and good conversations with great people! Finish up a great day by celebrating the 7th anniversary of Oracle State Park's designation as an International Dark Sky Park. Telescopes will be available for night sky viewing after sunset on the Kannally Ranch House patio.
After getting to know the park at this event, come back to explore 15+ miles of trails.
---
Red Rock State Park
Earth Day Celebration
April 24, 2022
Red Rock's annual Earth Day celebration amid Sedona's famed red rock escarpments is always a hit…And in 2022, it's back and better than ever from 10:00 a.m. until 2:00 p.m. on April 24! The live reptile and raptor presentations are always very popular, and there are plenty of other games, booths, nature hikes, and outdoor beauty for the whole family to enjoy!
Find out about all of the awesome events offered at this gorgeous park!
---
Lyman Lake State Park
Earth Day Celebration - CANCELLED
---
Kartchner Caverns State Park
Earth Day 2022!
April 23
Join us at Kartchner Caverns in Benson, AZ for a full day of family friendly outdoor fun while celebrating Earth Day at this preservation themed event! Explore the park on your own or join in on the interpretive talks or guided nature hikes throughout the day. Vendors will be on hand with snacks and activities all day to accentuate your Earth Day experience.
Don't forget to check out the spacious campgrounds or rustic cabins before your trip
---
Lost Dutchman State Park
Choose your own adventure on the trails! Learn more about the park on a hiking tour with Lost Dutchman's geocache program, or download the iNaturalist app to learn about flora and fauna throughout the park! Each on just needs a smartphone and a dash of curiosity about our awesome desert!
Spend time appreciating your surroundings and give back with Keep Nature Wild! We partnered with Visit Arizona and Keep Nature Wild to provide clean up kits to parks so you can do your part while you're enjoying Arizona! Just stop by the visitor center at the park before you start your day and ask how you can help!
For more information on Earth Day activities, click the image for a full size version and scan one of the QR codes!
---
What is ecotourism and why does it matter?
We talked with Aireona about what ecotourism can look like when recreating in beautiful places, from both perspectives of sustainability for the habitat and for community support. Sometimes this looks like helping map invasive plants while you're hiking to assist land managers, choosing wisely with your own landscaping decisions, and volunteering with local groups to do conservation work; other times it looks like donating to an organization or spreading awareness about the work they're doing.
Find out more about CAZCA and follow along with the work they're doing to protect and care for natural, open spaces that serve the communities and protect the habitat of the Sonoran Desert in Central Arizona.

Check out the principles of responsible recreation.
Visit Aireona's blog, Nightborn Travel, where she showcases her own responsible tourism adventures.
---
Learn About Protecting Sedona
We partnered with the Arizona Department of Environmental Quality, U.S. Forest Service, National Forest Foundation, and the Oak Creek Watershed Council to protect Sedona's priceless natural resources! This joint agency effort will ensure visitors are able to enjoy it for many years to come! Watch the video below to learn more about the Path to Protection.
Partner Spotlight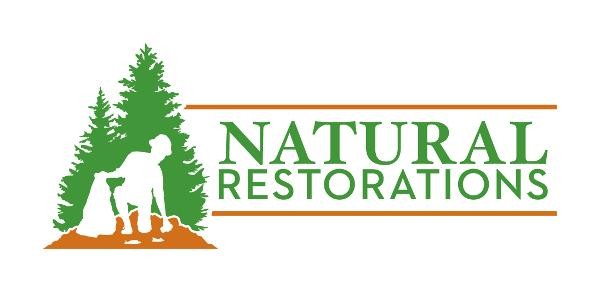 Natural Restorations is an Arizona organization that works to clean and restore lands to their natural state. Arizona State Parks and Trails is a proud supporter of Natural Restorations and the amazing work of their team! They engage in activities like trash removal, graffiti, hosting cleanups, and helping keep trails clean and open so that the community can enjoy them. Their positive impact on Arizona's natural and historic places has earned public respect, appreciation, and the distinction of our Earth Day Partner Spotlight. Watch the videos below to see what they're all about, and learn about a recent project! Find more on their website and YouTube.
Organize a Cleanup
You can choose to make a difference on your own this year by organizing a cleanup! Your cleanup can be as simple or extravagant as you would like, in fact every little bit helps! Pick up trash on your walks, or organize a cleanup with friends (for later!) to help out your local park. Advertise your cleanup on social media to get the attention of like-minded people that would be willing to share their time for the betterment of the earth. You can even opt to volunteer for an organization like Natural Restorations on their projects that restore historic and natural features on your public lands. Every little bit helps, and each of us has the power in deciding to make a change in the world.
Final Thoughts
Earth Day is April 22, but you can do your part all year long! Educating yourself and finding out more about public lands and how to protect them is a great step to becoming a steward of the land and making a difference in the world!