The Smoke Trail, Kisva Trail, and Cottonwood parking lot are currently closed due to flooding/flood damage.
For the protection of habitat, stay on designated trails. Swimming and wading in the creek is prohibited. ADA service animals only.
Earth Day Celebration
Red Rock State Park
April 22, 2023 10:00 a.m. to 2:00 p.m.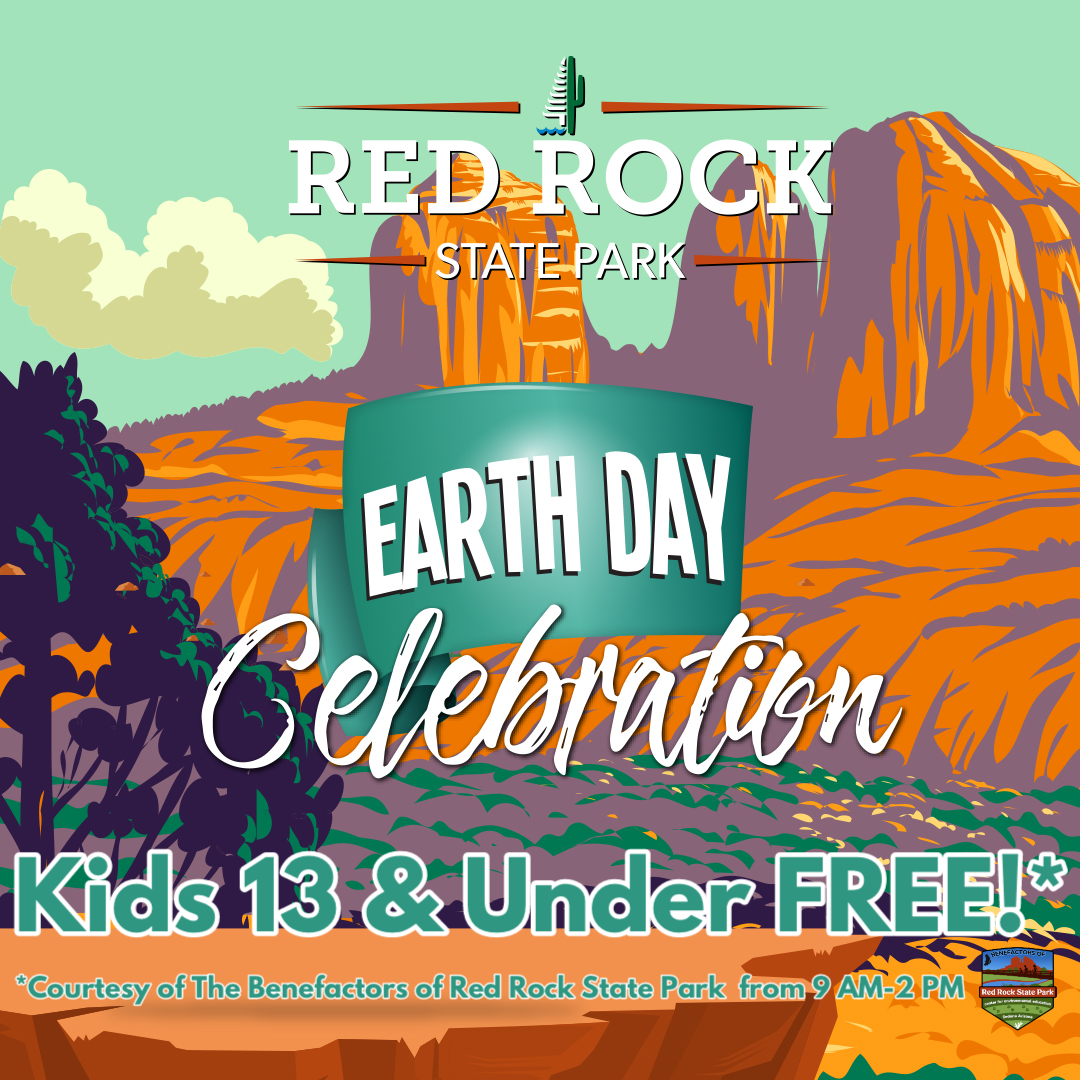 Join us at Red Rock State Park on Saturday, April 22 from 10 a.m. to 2 p.m. for our annual Earth Day Celebration! This event features live wildlife presentations with rescue animals (owls and snakes and spiders, oh my!), as well as hikes, booths, games, prizes, kids crafts, and much more! Learn from our community partners how we can all take action to protect our planet, and come experience the plants, animals, and beautiful landscapes we work to protect.

Kids ages 13 and under are FREE from 9 a.m. to 2 p.m., courtesy of The Benefactors of Red Rock State Park!

Free door prize bags for the first 50 visitors (Couples, families and other groups limited to one bag.)