The park will be closed on October 11, 2023 for an all-employee training conference. 
For the protection of habitat, please stay on designated trails. Swimming and wading in the creek are prohibited. ADA service animals only.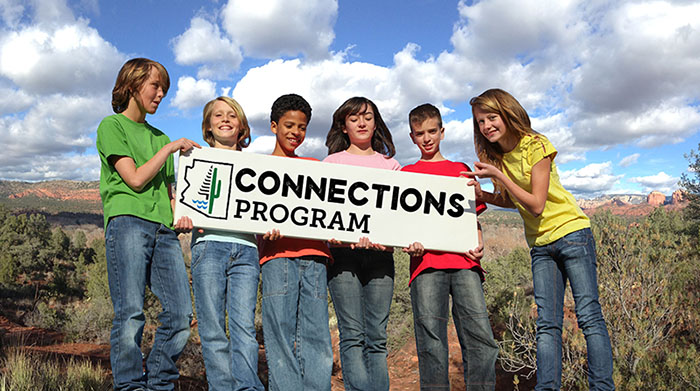 Join us on a learning expedition! Red Rock State Park's Connection Program makes science relevant, meaningful and exciting by utilizing the natural environment as a hands-on classroom for K-9 students.
Our goal through environmental education is to connect the knowledge gained by students in traditional classrooms with engaging outdoor learning experiences that support cognitive development and scientific inquiry skills. Students are inspired by personal discoveries and in turn develop an understanding of the interconnections around them. Lessons are aligned with Arizona State Standards and facilitated by park rangers and volunteers who are dedicated to fostering the intrinsic sense of wonder to which young learners are prone.
An adventure awaits your students at Red Rock State Park! We explore all of the possibilities and bring out the scientist in everyone! The brochure attached below explains the unique educational opportunities we offer, and the program coordinator is available by phone (928) 282-6907 or email connection.program@azstateparks.gov to help you plan your group's field trip.
Download program details HERE.
*All fees waived for school groups with a confirmed registration through The Connection Program.