There will be construction in the cabana area of the park from April 1, 2018 through May 7, 2018. The two restroom/shower buildings next to the construction area will be open to the public on a limited basis with short, alternating closures.
Park Location and Directions
Buckskin Mountain Park Map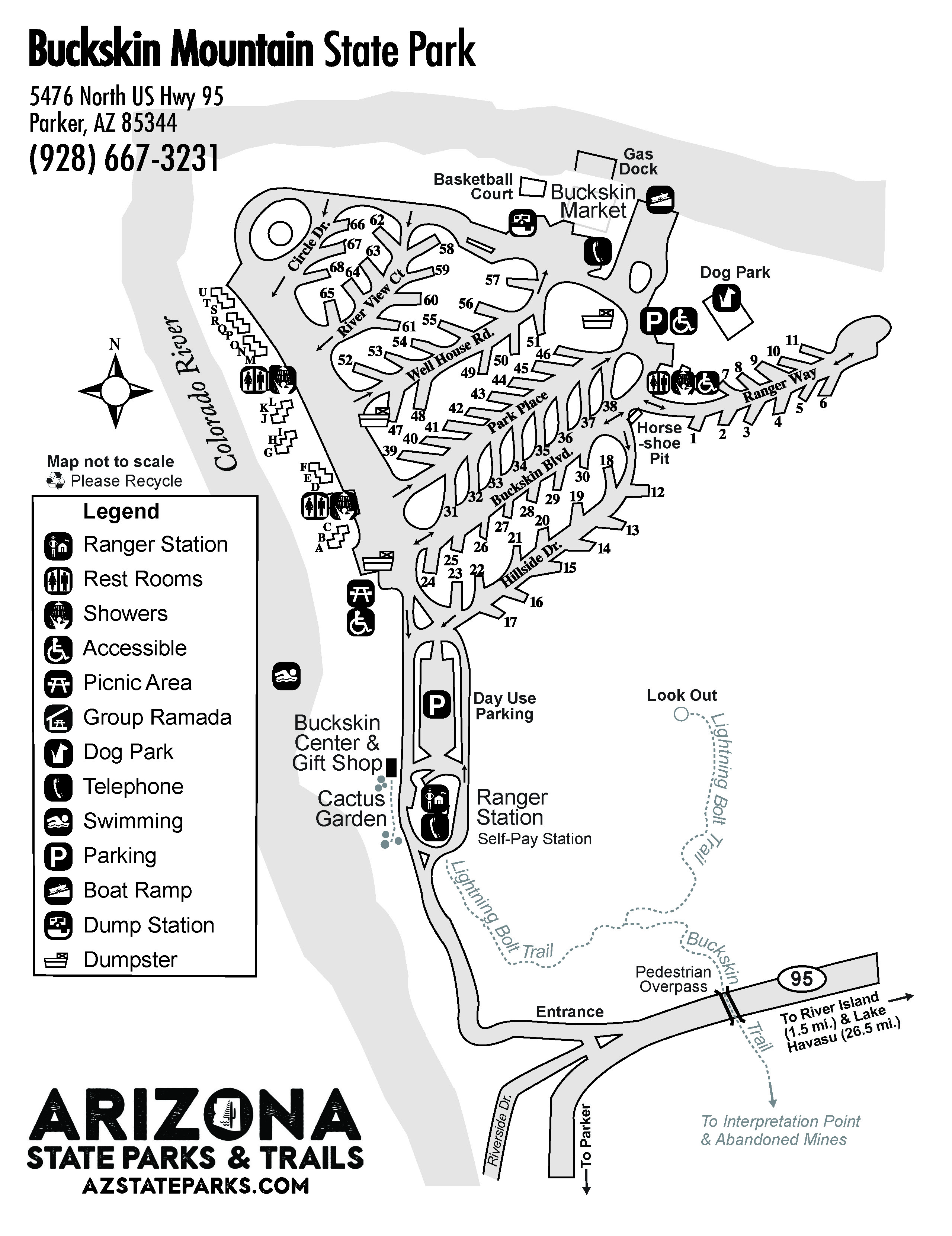 Download Printable Park Map Park Map shows you an overview of the park.
Elevation
420 ft
GPS Coordinates to park entrance
Decimal Degrees (WGS84)
Latitude: 34.254255
Longitude: -114.160942
Degrees, Minutes & Seconds
Latitude: N34 15 15
Longitude: W114 09 39
GPS
Latitude: N 34 15.255
Longitude: W 114 09.657
UTM 11N
X: 761437
Y: 3793995