The park will be closed on October 11, 2023 for an all-employee training conference. 
On Monday, September 25 from 8 a.m. to noon, the flushing restrooms at the park will be temporarily out of service for a repair. Portable restrooms will be available at the park, and the vault toilets in the creek area will remain accessible during this temporary outage.
*** NO WALK-INS OR DROP-OFFS. VEHICLE ADMISSION ONLY. ***
Last entry one hour prior to closing, swim area closes one hour prior to closing.
Apple Picking at Slide Rock
Slide Rock State Park
Beginning September 13, 2023 Park hours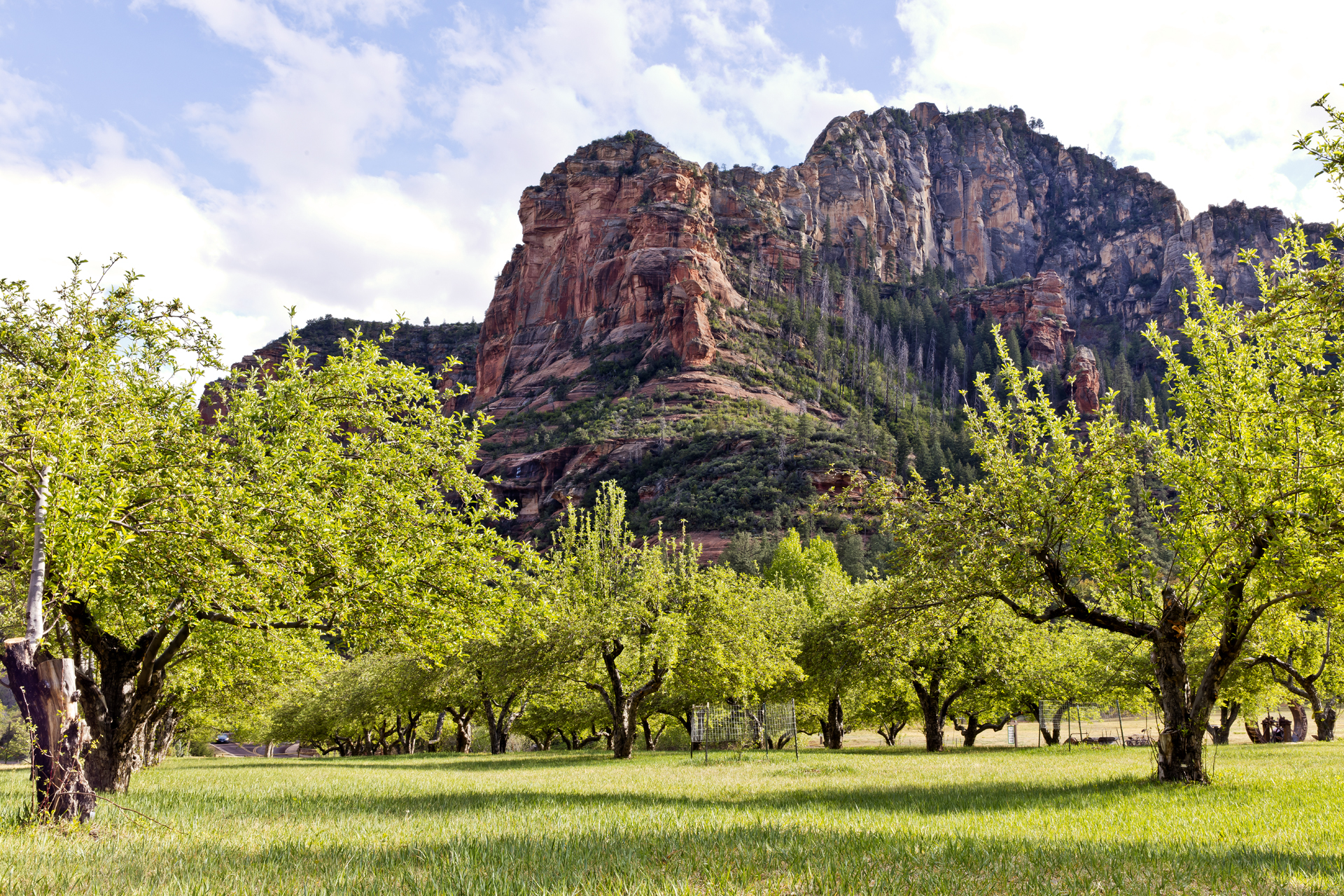 Did you know that Slide Rock State Park has an apple orchard? Most of the apples are of the Starking Double Red Delicious variety, but you will also find Rome Beauty, Golden Delicious, Wolf River, Paragon, Fuji, Winesap, Royal Gala, Lura Red, Akane, Braeburn, and Arkansas Black. Some of the varieties are ready at different times, and they may not all be available when you visit.
How does it work? After you pay your entry fee to the park, visit the Brown House to make your donation and receive your container. Then, head to the orchard to pick your apples!
The donation for a small bag is $5, large bag is $10, and a box is $20. For pre-picked apples, a small bag is $10, large bag is $20, and a box is $30. 
Your donation goes to the continued maintenance and care of our historic orchards. Throughout the year, rangers put a lot of work into pruning, planting, sprayinng, irrigating, and tending the orchards so there are apples to pick each year. 
Please do not climb or shake the trees! These orchards are historic and precious. If a tree has caution tape around it, please do not pick from it.