*** NO WALK-INS OR DROP-OFFS. VEHICLE ADMISSION ONLY. ***
Last entry one hour prior to closing, swim area closes one hour prior to closing.
Fall Fest at Slide Rock
Slide Rock State Park
Saturday, October 7, 2023 8 a.m. to 3 p.m.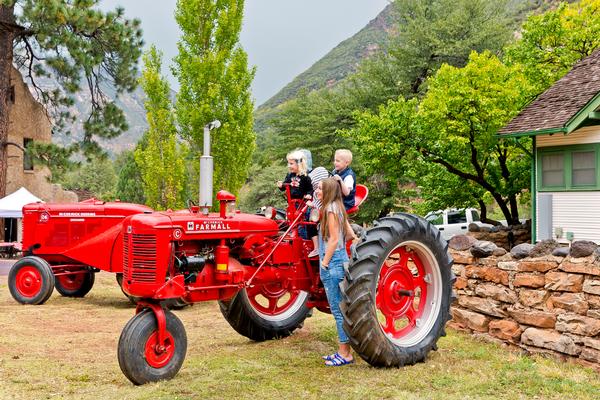 Celebrate fall in beautiful Oak Creek Canyon our annual Fall Festival. Bring your picnic supplies and enjoy the vibrant colors of autumn while having lunch and soaking in every aspect of this gorgeous venue. Enjoy interesting and educational demonstrations, plus plenty of kid's activities. Experience all of this while enjoying the various wildlife and native plants of Slide Rock State Park!
Slide Rock State Park began as a working apple orchard. Today, its agricultural legacy continues. The orchard is still a working commercial apple ranch that features an original vintage 30-foot-long apple sorting machine reconstructed by volunteers, still in the historic Pendley apple shed.