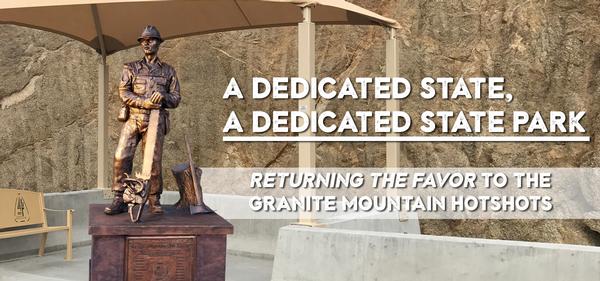 The latest addition to the park, a bronze Hotshot sculpture, was donated to the park by the Wildland Firefighter Guardian Institute (WFGI), a gift to them from the Facebook Watch program Returning the Favor, starring Mike Rowe.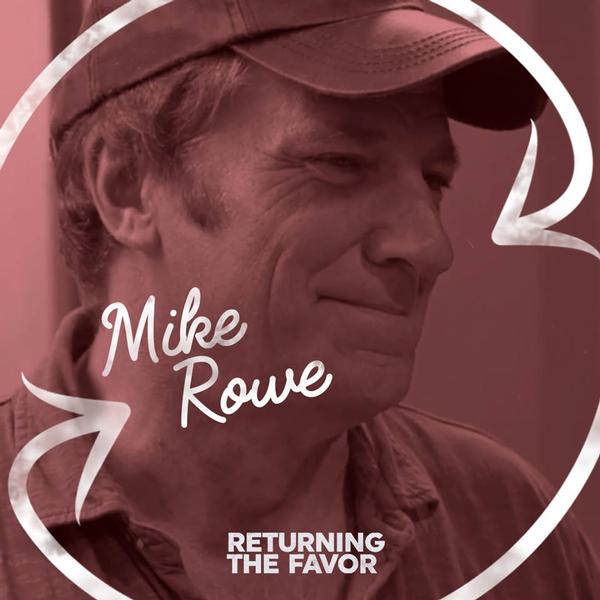 In January 2018, the crew from Returning the Favor contacted the WFGI under the premise of shooting a short documentary to highlight the work the group has done in support of the Wildland Firefighter community. Behind the scenes, the production group was planning to surprise the founders of the organization, Deborah Pfingston and Roxanne Preston, with a special show dedicated to repaying their efforts. The show included interviews with family and friends and culminated in a secret reveal of donated gifts for the organization and the bronze statue.
After a week of filming in the Prescott area, the women were asked to meet host Mike Rowe at the Granite Mountain Hotshots Memorial State Park in Yarnell for a final scene at the park. In advance of their visit, Governor Doug Ducey, family, friends, firefighters, and Arizona State Parks & Trails staff had prepared for the special finale. Among the donations was $5,000 in equipment from STIHL Chainsaws as well as gloves, bandanas, "Be Better" wristbands, and the big reveal, a life-sized bronze statue of a Hotshot, courtesy of Returning the Favor and Big Statues.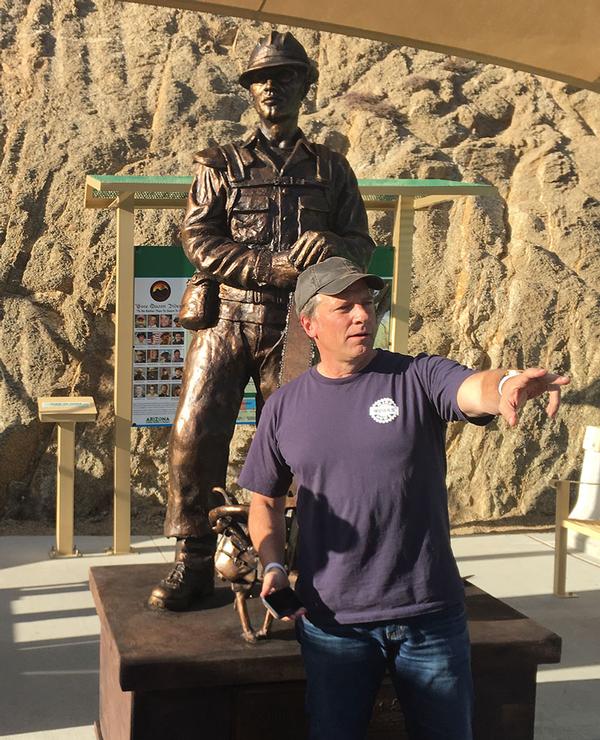 Host Mike Rowe worked with the team to hide the statue from view with a large trailer until the final reveal. After presenting the women with the other gifts, he asked staff to help him with one last item by moving the trailer to reveal a temporary fiberglass replica of the statue that was created by Matt Glenn of Big Statues in Provo, Utah.
The full-scale replica statue was created over the course of two weeks in Utah and driven down by the artist on the day of the event, just in time for the reveal.
The donation of the statue to the park helps increase visibility and pays tribute to the Granite Mountain Hotshots who lost their lives on June 30, 2013. By visiting the park, viewing the statue, hiking the trail, and viewing the gabion baskets at the Fatality Site memorial, you can honor the sacrifice of the 19 Granite Mountain Hotshots and the work of all Wildland Firefighters across the country.
We invite you to learn about the lives of these brave men and to pay your respects for their courage and sacrifice.
Special thanks to Facebook, Returning the Favor, the Wildland Firefighter Guardian Institute, Governor Doug Ducey, Big Statues, and all of the family, friends, and fire professionals who helped celebrate the lives of the Granite Mountain Hotshots.
WATCH THE RETURNING THE FAVOR EPISODE HERE
If you'd like to help support the park, please consider making a tax-deductable donation. Donations are also accepted at the park.