There is currently an excessive heat warning in place. Exercise caution, do not hike in the heat of the day (10-4 p.m.), and properly prepare for a summer hike. Please be aware of roadwork along SR 89 that may add time to your drive to the park.
 
Until further notice, both Granite Mountain Hotshots and Yarnell Hill Fire Memorial parks will be closed on Mondays and Tuesdays.
Parking is limited. Please do not park alongside State Route 89.
Shuttle service has been discontinued at this time.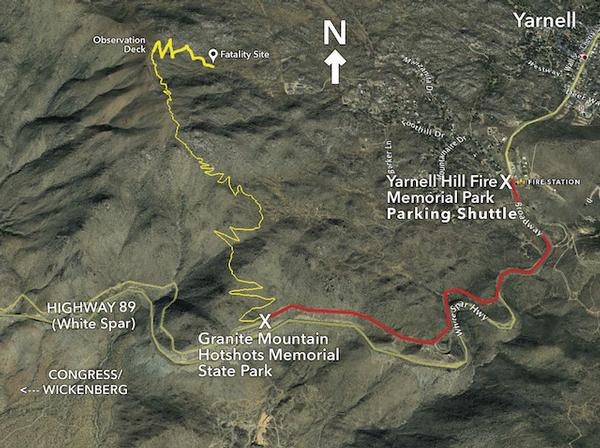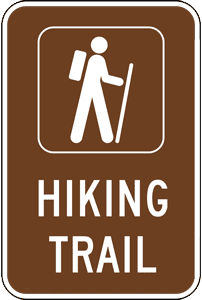 Practice safe hiking!
The park contains two hiking trails, the 2.85-mile Hotshots Trail from the parking lot to the Observation Deck, and the Journey Trail, a .75-mile trail down to the Fatality Site. Entrance and exit from the park can only be done at the Hotshots parking lot, you must hike 7-miles round trip to return.
The trail can be challenging, taking up to five hours to complete, please prepare accordingly:
Bring two-four liters of water (per person)
Wear appropriate hiking shoes/boots
Bring along food/snacks
Wear a hat/sunscreen - there is no shade until you reach the Observation Deck
Don't hike after sunset; plan your return time to avoid hiking in the dark
You may leave behind mementos of your hike at the Tribute Wall, located at the end of the Hotshots Trail. Please do not leave objects in the gabion baskets at the Fatality Site. If you have larger items you'd like to leave as a tribute, please contact the ranger at the trail head.