Shuttle service runs Fridays, Saturdays and Sundays from 8 a.m. to 5 p.m. Pickup is at the Yarnell Fire Department. PASSENGER COUNT RESTRICTED TO FEWER THAN 10 PER TRIP
Programs & Events
New programs and events are added to the park calendar each month. Check back right here for the latest news and for Granite Mountain Hotshots Memorial State Park.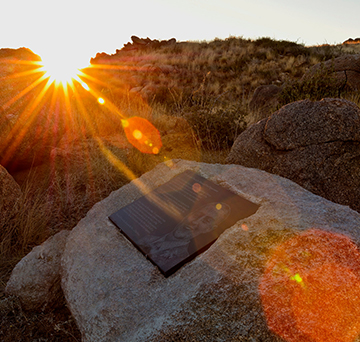 Park and Facility Hours
Sunrise - Sunset
Park Entrance Fee
Free
Donations can be made at the park. Tax-deductible online donations are accepted through the Arizona State Parks Foundation.