Beginning Oct. 4th, shuttle service will resume on Fridays, Saturdays, and Sundays, from 7 a.m. to 5 p.m. Pickup is on the SW corner of SR89 and Shrine Drive in Yarnell.
Programs & Events
New programs and events are added to the park calendar each month. Check back right here for the latest news and for Granite Mountain Hotshots Memorial State Park.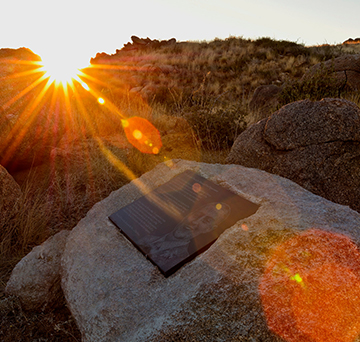 Park and Facility Hours
Sunrise - Sunset
Park Entrance Fee
Free
Donations can be made at the park. Tax-deductible online donations are accepted through the Arizona State Parks Foundation.