Homolovi State Park will no longer accept self-pay registrations for camping. Same-day reservations can be made by coming to the visitor center in person or by calling the park office at 928-289-4106 by 4:45 p.m. Entries for non-registered campers will not be accepted after that time. Note: Arizona does not observe Daylight Saving Time.
Homolovi IV Pueblo Guided Tour
Homolovi State Park
Various dates in October-November 10 a.m.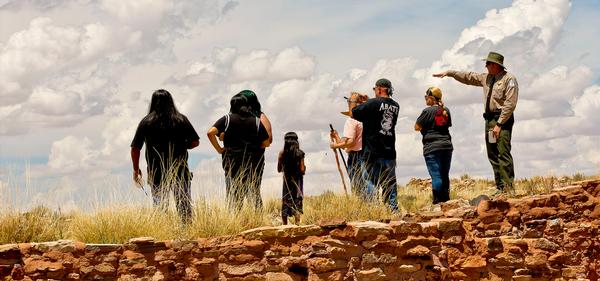 Homolovi IV is the oldest of the Homolovi group of pueblos. Join us on October 1, 9, 16, 29 or November 6.
This is a site that is usually closed  to the public.  A park ranger will lead the tour starting with an introduction at Homolovi State Park's visitor center. The topic will include discussion of the history of the site and the tie to the Hopi people.  Attendees will caravan in their own vehicles the 12 miles to Homolovi IV (last .25 miles is dirt road).  The walking distance is approximately .3 miles on uneven ground (easy trail).  The tour will begin at 10:00 a.m. and finish by 1:00 p.m. and is limited to 10 participants. Reservations are required. Please call the park to reserve your spot (928) 289-4106. Regular $7/vehicle day use fee is required. 
Be prepared with hats, sunscreen and plenty of water as there is no shade at the site.  No dogs allowed on this hike.