River Island Market is open and the deli is open. Wifi is down for repairs until further notice.
Dump station and potable water filling is for use by registered campers only (No OHV use of dump station or filling fresh water tanks).
Swimming on the Colorado River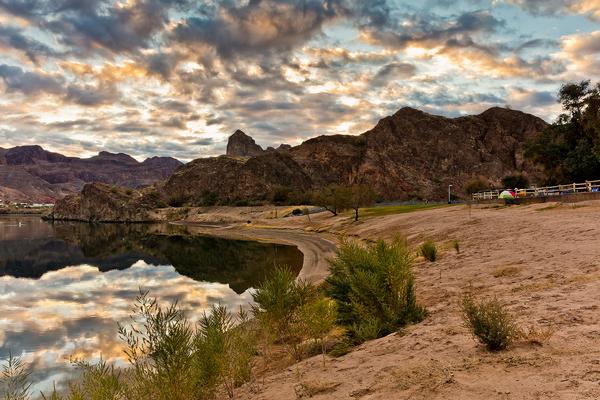 River Island State Park is a popular swimming spot to escape the summer heat. The beach spans the riverfront of the park, which is tucked away in a cove and protected from the river's current. It is also a good place to beach a boat and relax for awhile as the river floats by. 
• Comfortable footwear is recommended to wear during your swimming experience because some rocky areas are located within the designated swimming area.
• If sun bathing on shore, we recommend a light mat to place under your towel for added comfort.
• Do not swim near boat ramps or docks.
• The river's temperature can vary from temperate in the shallows to near-freezing in open water. if you're concerned about temperature drops in the water, be sure and bring an insulated swimming outfit, like a thermal swimming suit.
• In all situations, swimmers should exercise caution. There is no lifeguard on duty, so swimming is at your own risk.