Visit Rim Country This Fall for Taste at the Bridge
August 30, 2023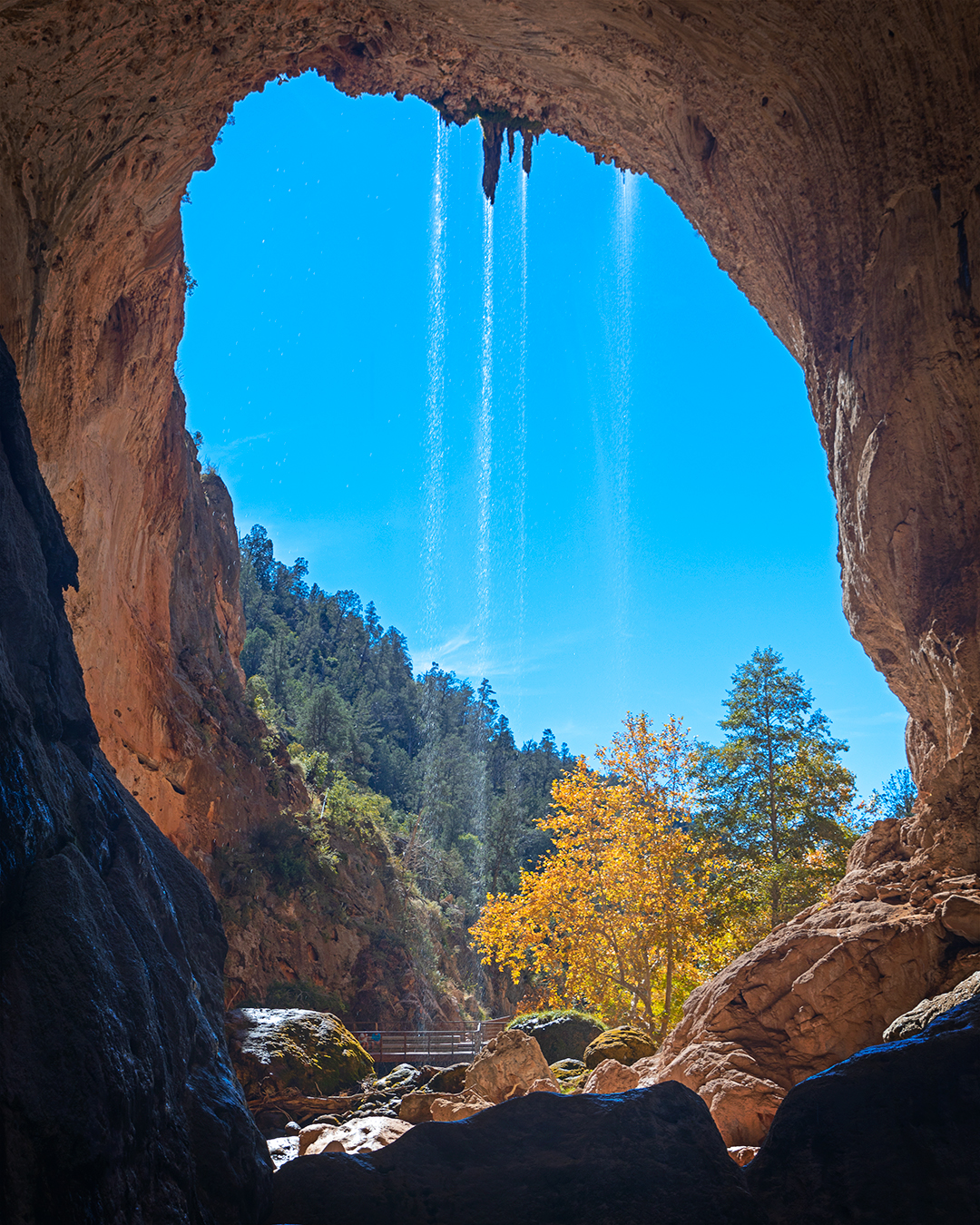 PHOENIX – Tonto Natural Bridge will be offering its annual evening of food, wine, and fundraising during Taste at the Bridge on Saturday, September 16, 2023.
The event is hosted by Rim Country Friends of Tonto Natural Bridge State Park, a volunteer group dedicated to supporting this natural wonder and the park that protects it. The evening will include a delectable meal, wine and beer tasting, and dessert, all while enjoying live music, the pleasant temperatures of Rim Country in the fall, and the stunning scenery at the park. Silent auctions will also help raise money to support the park, which receives no taxpayer funding for its operations.
Tonto Natural Bridge State Park was opened in 1991 and features picnic areas, the historic Goodfellow Lodge, and hiking trails that lead to the world's largest natural travertine bridge spanning over Pine Creek. The bridge's sheer size amazes, measuring higher than a 10 story building and longer than a football field. In the last two years, more than 120,000 people each year have visited the park to enjoy this Payson destination.  
To attend the Taste at the Bridge, tickets may be purchased online for $75 each. Shuttle service will be available from Payson.
WHAT: Taste at the Bridge
WHERE: Tonto Natural Bridge State Park, Payson
WHEN: Saturday, September 16, 2023, 4:30 to 7:30 p.m.
WHY: Support the park and enjoy an evening of food, wine and live music
For more information about Tonto Natural Bridge, and the more than 30 state parks across Arizona, visit AZStateParks.com.
Managing and conserving Arizona's natural, cultural and recreational resources for the benefit of the people, both in our parks and through our partners.
For information about the more than 30 Arizona State Parks and Natural Areas, the Trails and Off-Highway Vehicle Programs and State Historic Preservation Office call 1-877-MY-PARKS or visit AZStateParks.com.