Trails at Lake Havasu State Park
Mohave Sunset Trail: 1.75 miles long. Rating: easy. This trail winds its way through the lowland desert and along the shoreline. Pedestrian traffic only. No bicycles. Pets on leashes allowed.
Download map of Mohave Sunset Trail (980 KB PDF)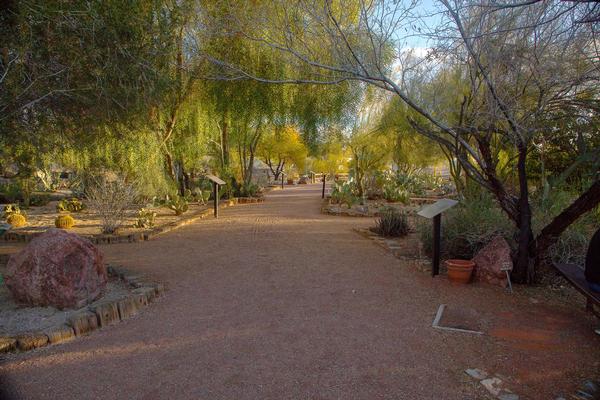 Arroyo-Camino Interpretive Garden: This interpretive area showcases the diverse life that exists within the park and this area of the desert. Birds, lizards, and desert cottontails are common sights.
Arizona hiking opportunities can be found throughout the Arizona State Park system, adventure is only a short drive away...and many of the trails are dog friendly!