Currently tent camping is not permitted in the cabin loop.
Havasu Balloon Festival and Fair
Lake Havasu State Park
January 19-22, 2023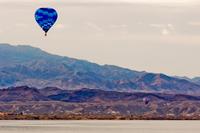 You are cordially invited to the 12th Annual Havasu Balloon Festival & Fair designated as one of THE TOP 100 EVENTS IN NORTH AMERICA by the American Bus Association — an event you do not want to miss!
Boat Launching at Windsor/Lake Havasu State Park
Lake Havasu State Park, Lot 2 (the main launch ramp and parking area) will be open for public boat launching/trailer parking. Lot 1 (the PWC ramp), overflow parking adjacent to Lot 1 and Lot 2, and the new launch ramp area adjacent to Windsor 4 is reserved for Balloon Festival parking and camping. No boat parking will be permitted other than at Lot 2. Park rangers will direct boaters accordingly. Public access is subject to the State Parks rules and regulations for launching and parking.
 Click on map to expand
Morning/Evening Ascension* Locations
Windsor 4, Bridgewater Channel, various parking/dirt lots around the London Bridge and throughout the city, golf courses, and schools. Ascension locations depend on wind direction and conditions; launch locations will not be known until the hour of ascension.
PLEASE REMEMBER! Ballooning is fully dependent on wind conditions. The safety of the operator and crew is always of the utmost importance; balloons cannot ascend in windy conditions and morning or afternoon ascension will be canceled if the wind picks up. Notice of cancelation will not be known until the hour of ascension as wind conditions change quickly. For updates, check the Havasu Balloon Festival's Facebook page.
Run with Balloons 5K
6:30 a.m. on Saturday, Jan. 21 to begin at the Balloon Arch near the Main Stage in the Festival:  https://havasuballoonfestival.com/balloonfest-5k/ Cost is $35/person, $129/families (2 parents and 2 children), $180/Teams of 6
Schedule
The full schedule of events will be updated on the event website.
Advance Tickets will be available at the admission trailer located off of London Bridge Road at Windsor IV.
Camping - RV and Campers will utilize Gate 2 (near volunteer tent and V.I.P. parking on map)
Click here for camping information and locations.
Tickets
Click here to purchase tickets for camping, VIP admission, and general admission. 
Fun Zone
Fun Zone: $70 4-day pass; $30 day pass: Children 10 and under free. 
Activities*
Mass Ascensions
Balloon Night Glow
Dog Shows
Arts & Crafts
Kids' Events
Carnival Rides & Events
Live Stage Bands
Merchandise Vendors
Food Vendors
Gondola & SkyBox Club
Kite Displays
Daily Entertainment
The balloons love to soar over Lake Havasu City and in and around the Bridgewater Channel and the London Bridge, so get your cameras ready. Giant balloons lightly touch the water and quickly ascend if there are no boats or non-motorized craft or persons in harm's way.
If you want to experience ballooning from lift-off, bring your cameras and watch as the balloon teams ready their rides for ascent and experience up close and personal the heat of the burners as the teams rise into the sky on the balloon field on the island or around town where they are lifting off. Balloon teams will be available throughout the weekend to talk about the art and history of hot air balloons.
Co-sponsored in partnership by: the Lake Havasu Kiwanis Club, The London Bridge Rotary Club, the Lake Havasu Rotary Club, the Sunrise Rotary Club and the Daybreakers Lions Clubs. The Havasu Balloon Festival and Fair, Inc. promotes philanthropy, volunteerism, and community camaraderie. Over 2,000 volunteers from the community and surrounding area assist in this event.
Check out Havasu Balloon Festival & Fair on Facebook at: www.facebook.com/balloonfestivalive or visit the website directly at havasuballoonfestival.com.