Havasu Balloon Festival and Fair
Lake Havasu State Park
January 18-21, 2024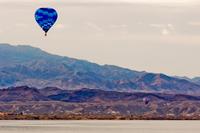 You are cordially invited to the 14th Annual Havasu Balloon Festival & Fair designated as one of THE TOP 100 EVENTS IN NORTH AMERICA by the American Bus Association — an event you do not want to miss!
The Havasu Balloon Festival and Fair Store is available to answer questions by calling: 928.505.2440 from 10am-2pm Tue-Fri or by e-mailing: hbffhelp@gmail.com.
Main Gate/Parking/Boat Parking Along the Channel
The main gate entrance Gate 1 ( Event map ) is located at 171 London Bridge Road (across from the swap meet parking lot, same entrance as other Windsor 4 events such as Rockabilly, boat shows and Bluegrass Festival).
For those arriving by boat,  there will be a separate gate entrance for boaters who park along the Bridgewater Channel and enter through the beach. All boat parking is free and unreserved. Anyone who moors with a motor or paddle will enter through Gate 3 (Event map).
All event parking is free other than VIP parking, the only reserved parking available. There will be no traffic restrictions and the Swap Meet will occur on Sunday morning as usual. Shuttle buses will be available for those parking off-site, location and other details will be posted as the event nears. Available free parking will include: near Windsor 4, as well as off-site parking with available shuttles at:
The Express Shuttle Service is free round trip to and from the main gate (Gate 1 on Event map ). The shuttle service will run from 6:00 a.m. to 9:00 p.m. on Friday, Saturday, and Sunday. The shuttle will run continuously (not on a set pick-up or drop-off schedule) without breaks.
Parking near the event site will be free and will be along London Bridge Road and in the London Bridge Plaza (with the exception of Sunday during the swap meet). Please be considerate of businesses in the surrounding event area. Vehicles that are left overnight will be towed. There is no parking allowed in the parking lots for either the English Village or the Havasu Landing Casino.
VIP parking will be available to everyone who purchases a VIP pass, and is located in the parking lot of the newly-built launch ramp at the south end of the State Park. Tour bus access only on the street that runs behind Bridgewater Motel; no other vehicle traffic permitted.
Boat Launching at Windsor/Lake Havasu State Park
Lake Havasu State Park, Lot 2 (the main launch ramp and parking area) will be open for public boat launching/trailer parking. Lot 1 (the PWC ramp), overflow parking adjacent to Lot 1 and Lot 2, and the new launch ramp area adjacent to Windsor 4 is reserved for Balloon Festival parking and camping. No boat parking will be permitted other than at Lot 2. Park rangers will direct boaters accordingly. Public access is subject to the State Parks rules and regulations for launching and parking.