Enjoy these First Day Hikes to start the New Year right!
We're only days away from 2023! We can help you start the new year right and achieve your goals, plus spend time in some of Arizona's amazing spaces. Join us on January 1 in the parks and celebrate the New Year with First Day Hikes, a national effort to kick off the year on a healthy note. Remember to wear the appropriate shoes, bring plenty of water, a camera and your sense of adventure! 
Park entrance fees apply. Please check the park website for more information and to register (if required). All hikes are dependent on weather. Please check this page for updates.
Choose from the following hikes:
9 a.m. - Ranger and volunteer-led hike
Join us at Buckskin Mountain State Park for a great hike along the Market Trail Loop. All hikers are encouraged to meet at the Buckskin Mountain State Park Ranger Station 10 minutes before departure time. The trail is approximately 3 miles with plenty of options for photos overlooking the Colorado River, as well as the serene Buckskin Mountain range. This is an easy to moderate trail, and we ask all hikers to please bring plenty of water and a small snack and to come prepared in proper hiking footwear (no open-toed shoes).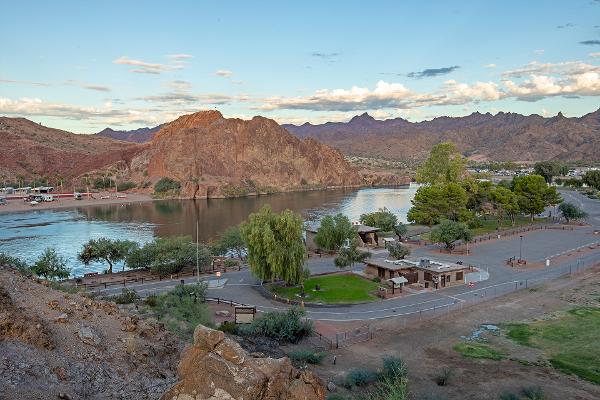 10 a.m. - Guided Hike
Join us for this 3-mile hike overlooking the Verde Valley with great views of Tuzigoot National Monument. Meet behind Cooper's Hawk restroom in the parking area.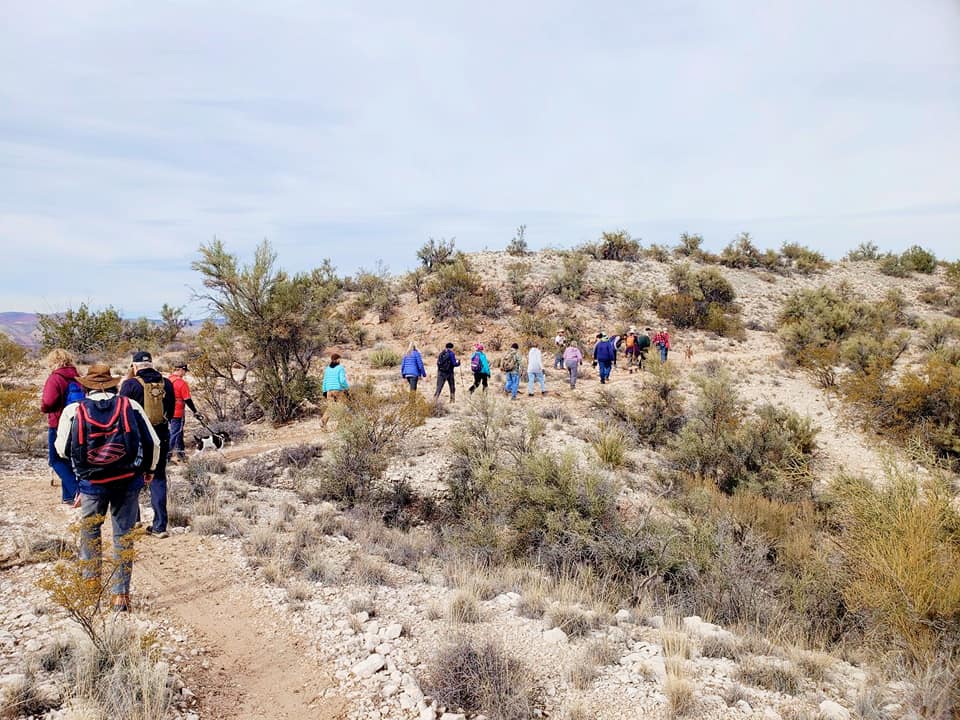 10 a.m. - Tsü'vö Trail to Diné Point Hike
Join a Park Ranger for a hike to Diné Point via the Tsu'vö trail. Hikers will pass by petroglyph's from the early occupation period at Homolovi (620-890AD) up to Diné Point overlook. The hike is on moderate, sandy trails and is approximately two miles total.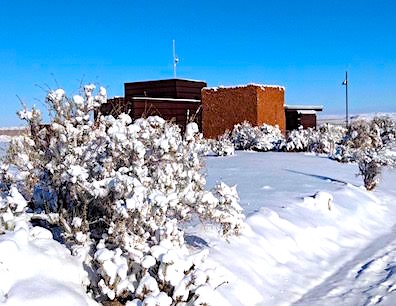 10 a.m. - Foothill Loop Trail
Come start your New Year off right and hike our Foothills Loop Trail with us.  Join rangers on a moderate 2.5 mile guided hike for the first day of the new year and explore the geology and history of the San Pedro River Valley.  Make sure to bring water, sunscreen, a hat, appropriate clothing and shoes. The trail does encounter elevation changes, loose gravel, rocky and steep terrain. There are also stairs along the way. Meet at the Hummingbird Garden.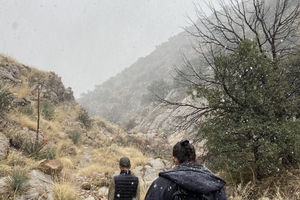 10 a.m. - Sunset Trail
Meet at Lot 2 right inside the park to join this guided hike of the Sunset Trail. The hike is moderate, with sand and gravel trails, about 1.5-2 miles long. The hike will feature scenic views of the lake and end in our beautiful cactus garden with water and snacks. Bring comfortable shoes and water.

Hikes have been canceled due to forecast rain.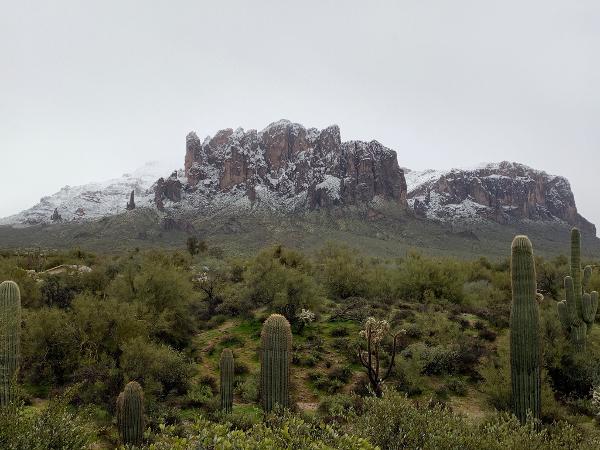 10 a.m. - Ranger-led hike
Join us for a guided hike of the Petroglyph Trail (weather dependent). The trail requires a mild climb, and a number of petroglyphs (pictures carved on stone) and interpretive signs are easily visible. Meet at the trailhead.

9 a.m. - Overlook Trail Guided Hike
Join us for a 1.5 mile hike with spectacular views all around. The hike is moderate in difficulty. Please bring water, appropriate shoes, and sun protection!
Weekend guided boat tours will also be available at 9 a.m., 10:15 a.m., and 11:30 a.m. Space on these tours is limited, so please call the park for a reservation!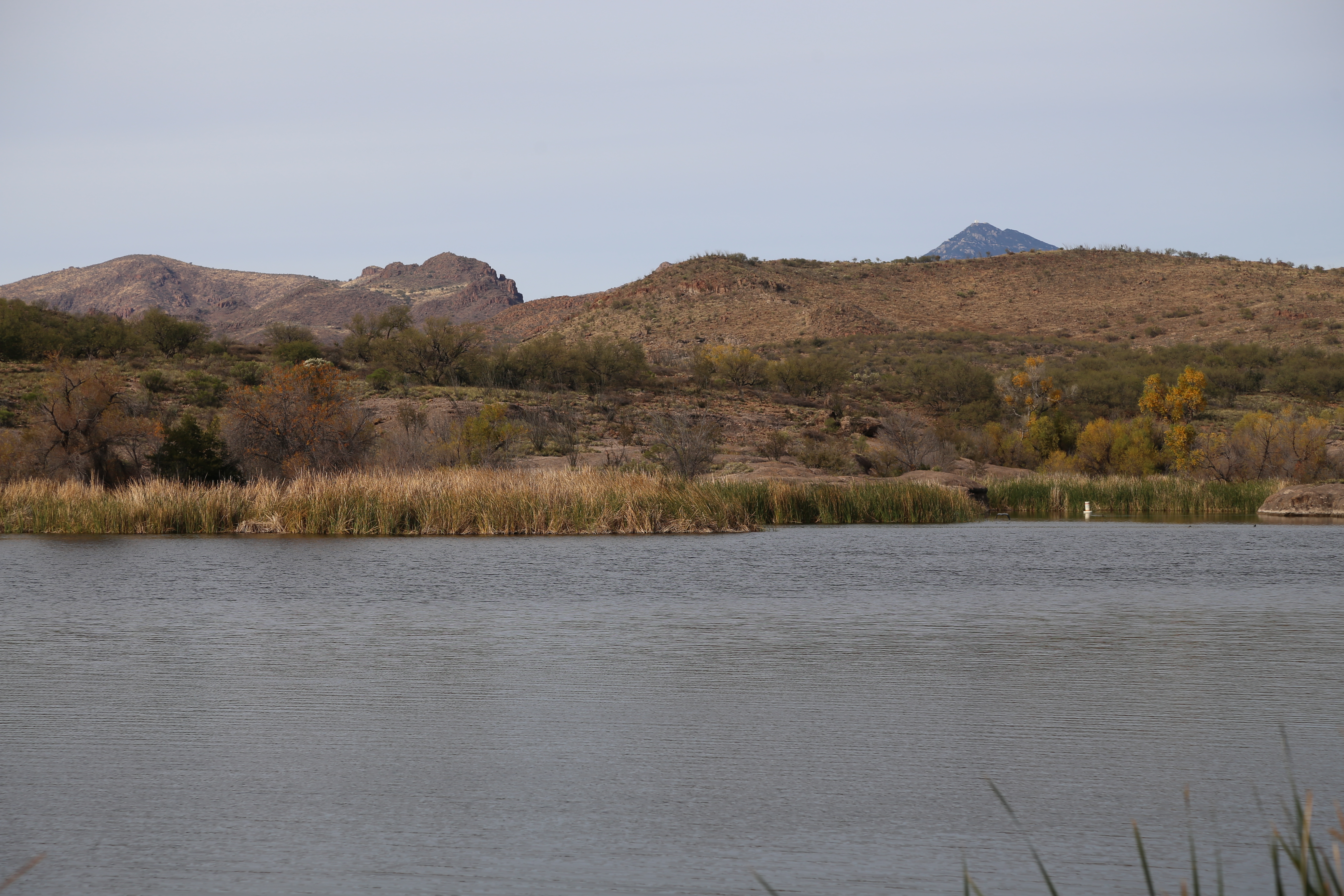 10 a.m. - Calloway Trail Guided Hike
Hike the Calloway trail up to an overlook below the face of Picacho Peak. This trail is moderately difficult. Wear sturdy hiking shoes and bring water. Elevation gain will be 300ft, 1.5 miles round-trip and roughly 1.5 hours. Registration is recommended; however, walk-ups will be allowed based on available space. Maximum number of participants is 20. Meet at Harrington Loop. Please feel free to contact the ranger station for any questions.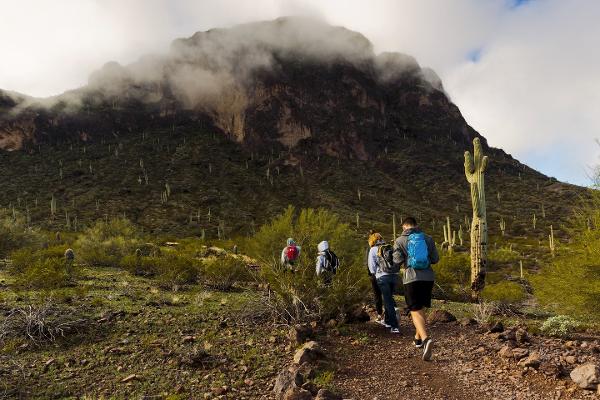 10 a.m. - Guided Nature Walk
A volunteer naturalist will lead a guided nature walk informing visitors about the different life zones of Red Rock State Park. The subjects discussed on this walk include geology, wildlife, history, archaeology, and plant life.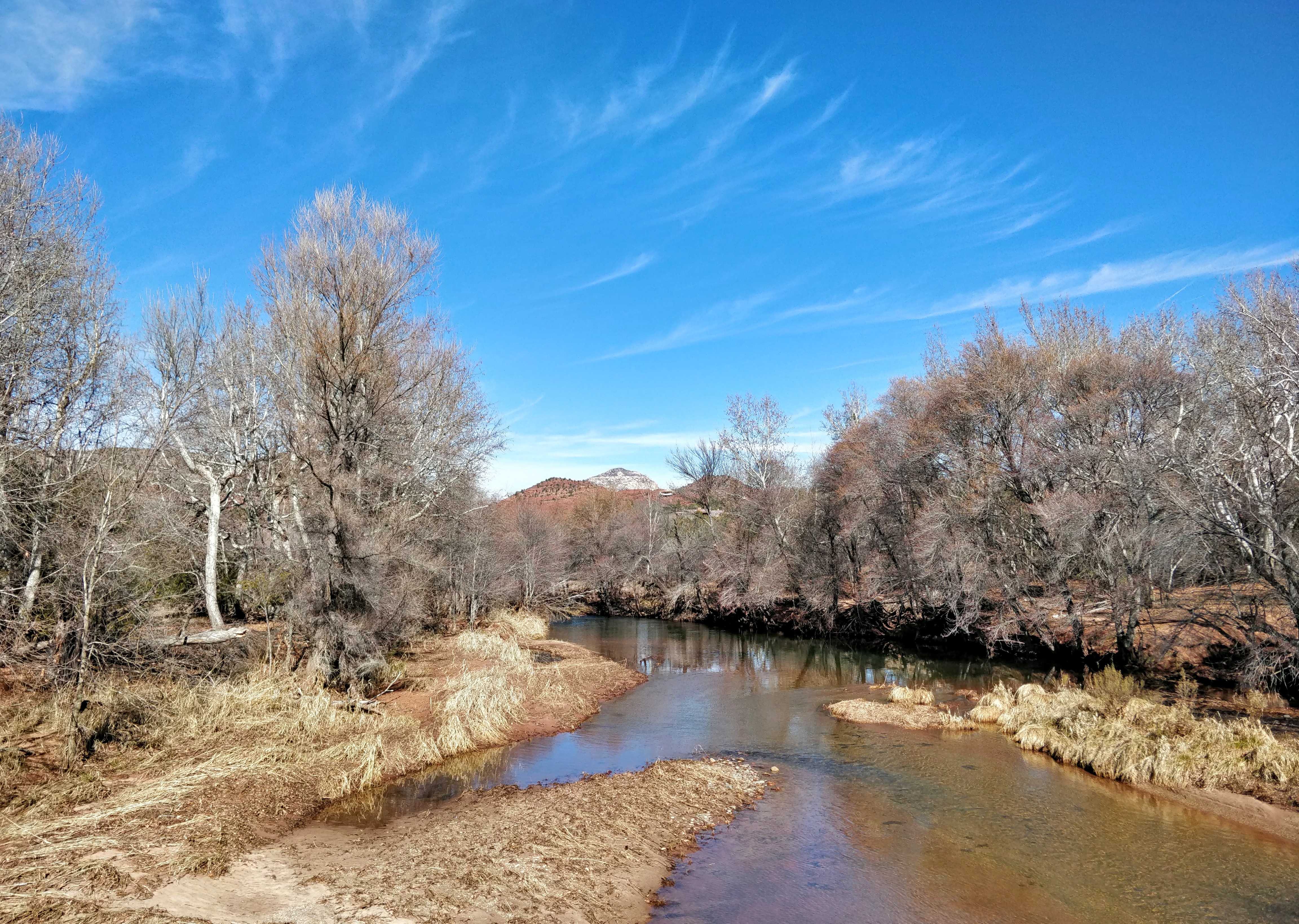 RESCHEDULED FOR JANUARY 15
2 p.m. - Guided Walk - Nature in Your Backyard Winter Edition
Join us at 2:00 pm on the January 15 at Riordan Mansion for an exploration of wintertime nature in Flagstaff. This guided walk will last about an hour as we explore our 5 acres. Please dress warmly and be prepared to go off the paved path. Families are very welcome! RSVP at 928-779-4395. Free with paid $2 per person park admission.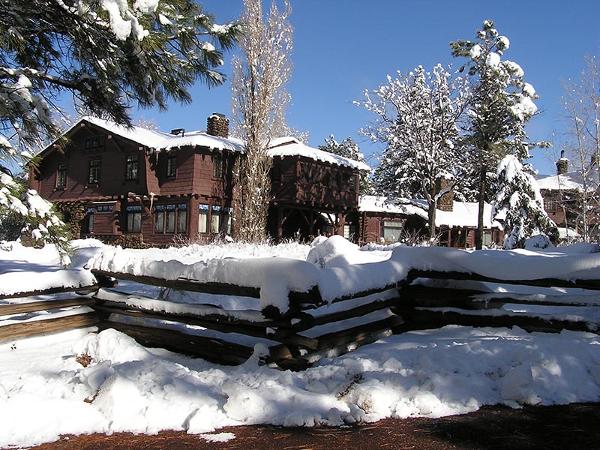 CANCELED DUE TO WEATHER
Start the New Year with a nature walk led by Slide Rock State Park Ranger Nate Sahmie. Nate will guide visitors on a 1.5-mile walk with informative tidbits of geology, wildlife, homestead history and plant life around Slide Rock State Park. Please remember to wear appropriate shoes and layered clothing. Bring plenty of water!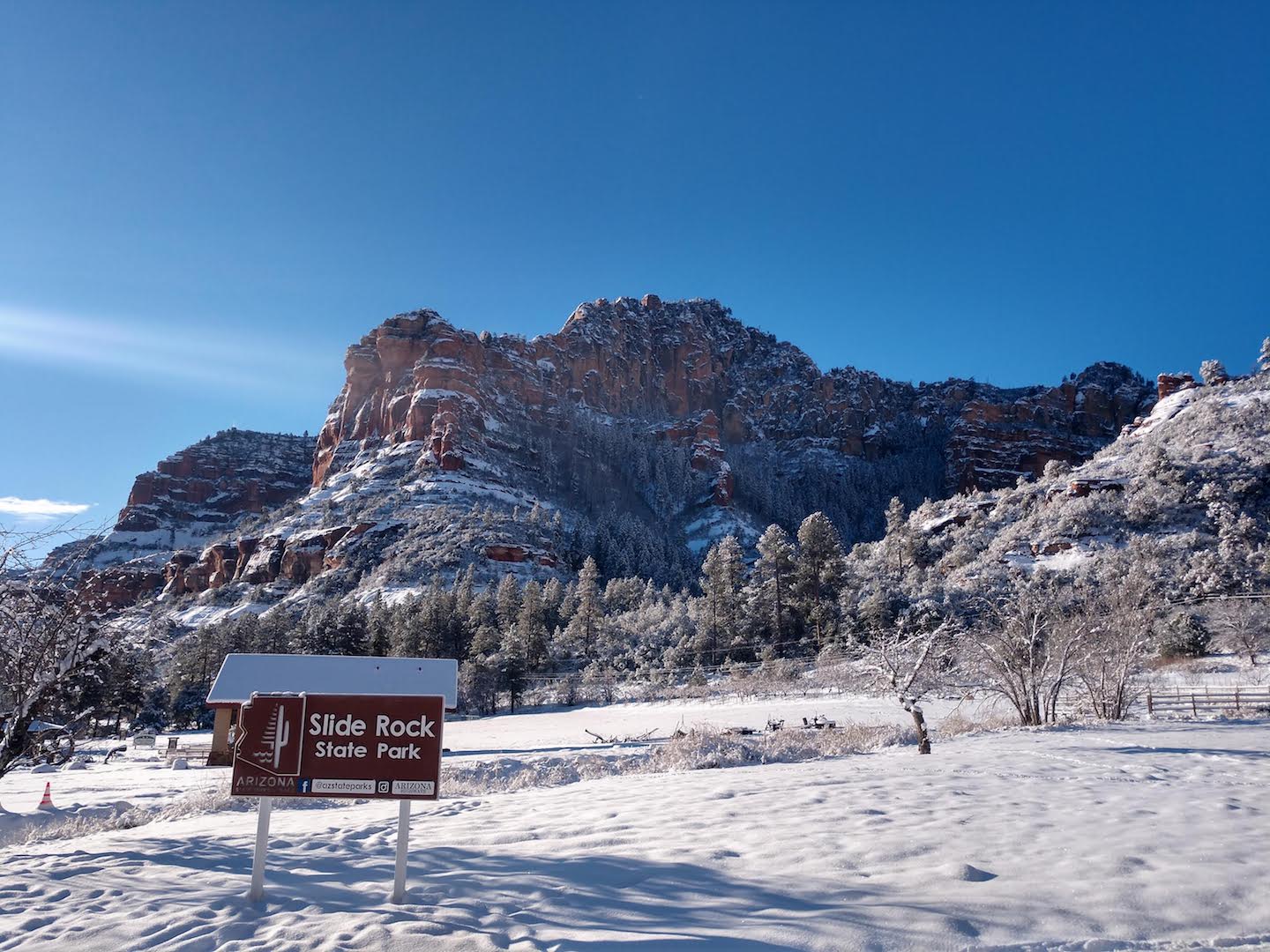 10 a.m. - Ranger-led Hike
The hike will stay on the paved path, viewpoints, and other areas at the top of the park due to weather. Visitors should bring good shoes, warm clothes, and drinking water. The ranger will discuss the natural history of the park. This hike will last one hour.