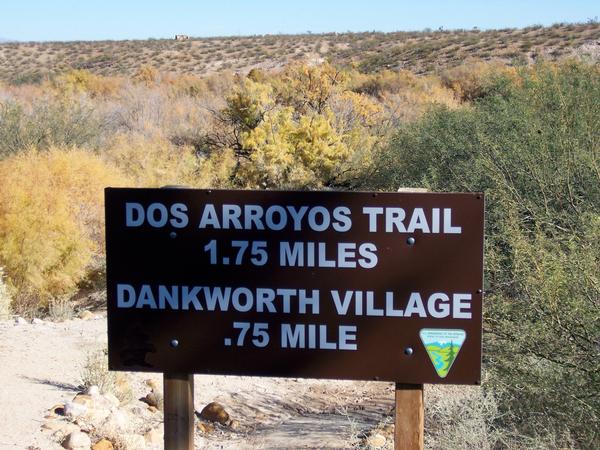 The pond however is not the only attraction in the park. The Dos Arroyos Trail begins at the East end of the pond. This 1¾ mile loop trail leads to a re-created Indian village. This village contains replicas of dwellings, grinding stones, roasting pits, and other tools and artifacts used by a variety of southwestern tribes. The village demonstrates the changing lifestyles starting with the Paleo-Indians and going through to the Mogollon tribes. This part of the park is actually located on BLM property and is operated through joint efforts between BLM and State Parks. The area is often used to educate local school groups about Native American history.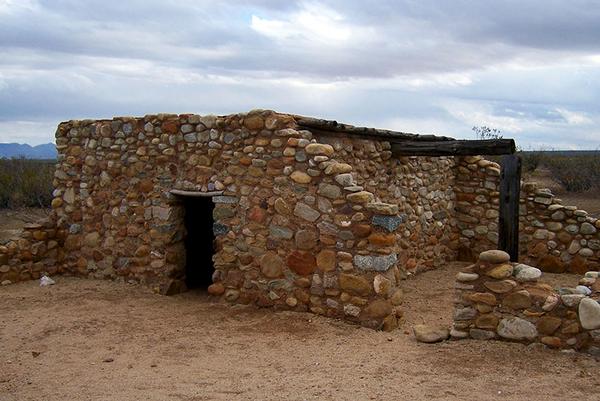 After you leave the Indian village and continue on the Dos Arroyos trail you enter into the third aspect of the park, a Riparian area. This area is home to many different plant and animal species. The water that flows through this area is from the two washes or (Dos Arroyos) that run through the center of it.
The Dos Arroyos Trail is 1.75 miles, leading to the Dankworth Village recreation. Explore the plants, wildlife and geology of the area.