All trails are currently open. Please be prepared for trail closures and rapidly changing trail conditions based on monsoon activity.
Latest possible park entry is 4:00 p.m. Anna Mae, Gowan, Pine Creek, and Waterfall Trails close at 4:00 p.m. The paved path and all viewpoints remain open until 5:00 p.m. Pets are allowed on the paved path and viewpoints and restricted from all other trails.
Fire restrictions have been lifted. Charcoal grilling is allowed.
Goodfellow Lodge is not currently available for overnight stays.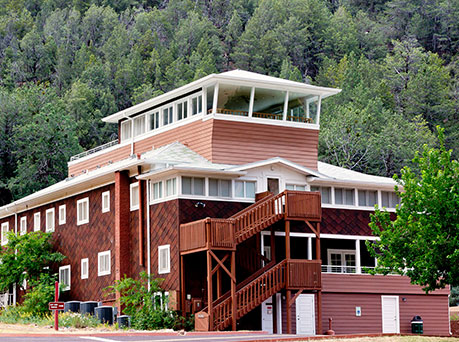 Programs & Events
New programs and events are added to the park calendar each month. Check back right here for the latest news and for Tonto Natural Bridge State Park.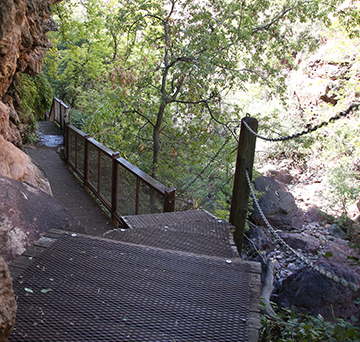 Park and Facility Hours
CURRENT HOURS 
9:00 a.m. – 5:00 p.m.
(Last entry at 4:00 p.m.)
Trails
Trails close one hour before the park closes.
Note: Dogs are not allowed on the trails
Holiday Hours
Thanksgiving: 9:00 a.m. to 2:00 p.m.
Christmas Eve: 9:00 a.m. to 2:00 p.m.
Christmas: Closed
Park Entrance Fee
Adult (14+): $7.00
Youth (7–13): $4.00
Child (0–6): FREE