Please enter 409 W Riordan Rd when using GPS to arrive at our main entrance and parking lot.
Lunchtime Lecture: History and Restoration of a Treasured Flagstaff Icon
Riordan Mansion State Historic Park
April 10, 2023 12:15 p.m.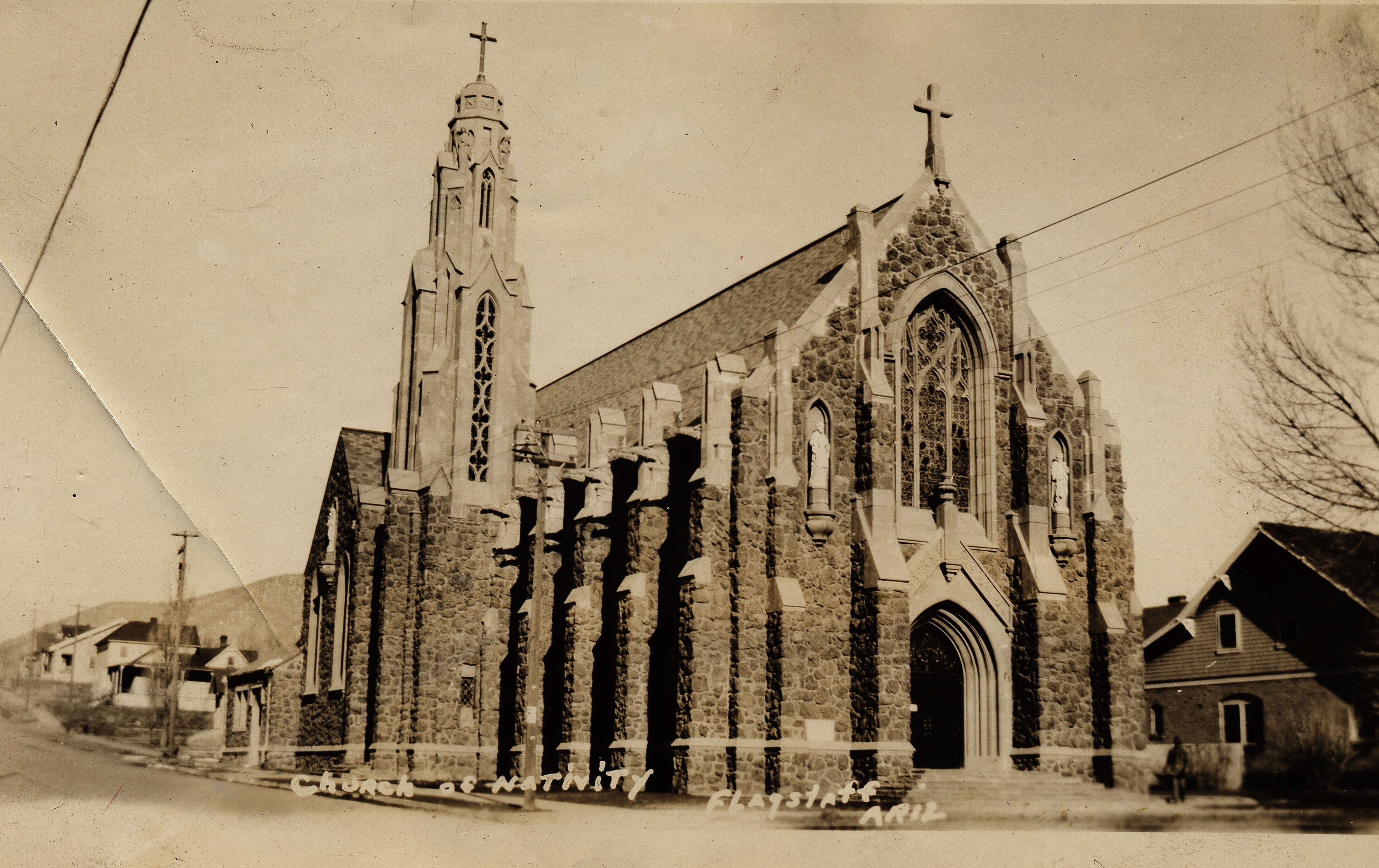 Built during the Great Depression with native Malpais stone collected by parishioners in the nearby hills, Nativity of Blessed Virgin Mary Chapel has a rich history.  This program will include many little-known facts about the church's naming, construction, and restoration including the magnificent Munich-style stained-glass windows, the gargoyles, the beautiful altar mural, the accelerated decay and original color of the decorative cast stone, and the French influence of its chapel-gothic design by parish priest Fr. Edward Albouy of Carcenac-Peyralès, France, who oversaw its construction.  Primary source documents describe the economy in Flagstaff during construction, 1929 -1930, and the connection between the church and two of Flagstaff's early pioneer families, the Riordans and the Babbitts.
Space is limited. Reserve your spot online at  https://azstateparks.com/reserve/Activities/Search.aspx or call 928-779-4395 for additional information and same day availability.  The presentation will be free thanks to Riordan Action Network.