Park is now open, January 23.
For the protection of habitat, stay on designated trails. Swimming and wading in the creek is prohibited. ADA service animals only.
TikTok in the Field: Social Media as an Environmental Education Tool
Red Rock State Park
Saturday, February 18, 2023 11 a.m. - 12 p.m.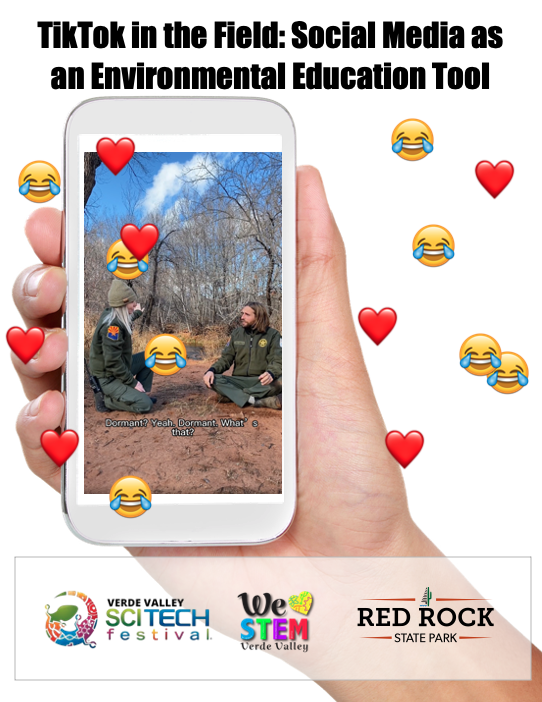 Can social media platforms be used to teach environmental education? How do you balance views and "likes" with meaningful messages? Join Red Rock State Park's rangers to view some ranger-made videos, and tackle these questions and more! Complimentary tea and cookies offered after the presentation. 
The presentation is FREE, and attendees get a special event rate for park admission:
$2.00 per person ages 7 & up.
Free for ages 6 & under. 
You must mention you're visiting for the presentation to receive the reduced entry rate!
Space is LIMITED, so call the park at 928-282-6907 to save your spot.