Tell Us Your State Parks Story!
PHOENIX – With so many adventures waiting in the 35 state parks across Arizona, we know there's a different story for every visit. Arizona State Parks and Trails is asking you to tell us about your experience and read about others on the new Storytelling webpage.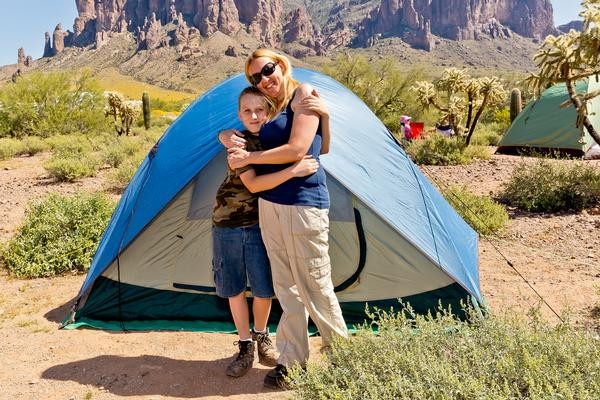 Have you ever hiked the Flatiron at Lost Dutchman State Park? Gone kayaking on the Verde River at Dead Horse Ranch State Park? Or maybe taking your all-terrain vehicle out on the trail is more your speed. We're sharing stories from some of the adventures we've gone on, but we want to hear from you!
When you visit AZStateParks.com/Storytelling, you can read first-hand accounts of the amazing, relaxing, once-in-a-lifetime, or inspiring experiences you can have at any park you choose. Help us tell the story of the parks by submitting your story and telling us about your day out. Whether you chose to visit a historic park to learn more about Arizona, hiked the red rocks in Sedona, camped under the stars, saw the world's largest natural travertine bridge, or visited the "Best Cave in the USA," your unique experience will inspire others to visit and make their own memories.
With Arizona State Parks and Trails Storytelling, we give you the story, and you add the characters. Submit your content (250-500 words) on the website and you might see your story online, in social media, or in an ad. There's no better way to get people out to the parks than by sharing the story!
Managing and conserving Arizona's natural, cultural and recreational resources for the benefit of the people, both in our parks and through our partners.
For information about all 35 Arizona State Parks and Natural Areas, trails, Off-Highway Vehicle Program, and State Historic Preservation Office, call 1-877-MY-PARKS or visit azstateparks.com.
PRESS CONTACT: Michelle Thompson at (602) 542-1996 - Email: pio@azstateparks.gov