State Parks Employee Receives Spirit of Service Award for 50 Years with the Agency
August 4, 2021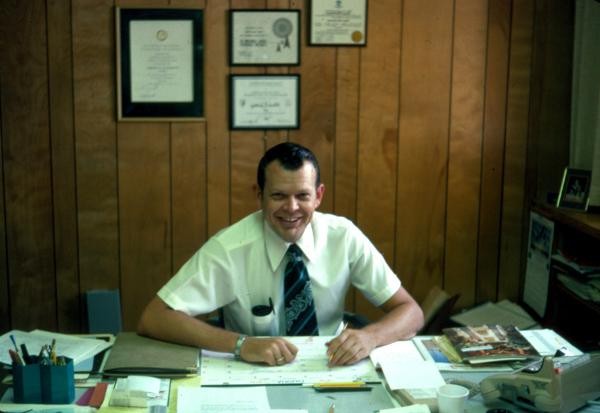 PHOENIX – Arizona State Parks & Trails employee Charles Eatherly received the "Spirit of Service" award for his 50 years with the agency during the Governor's Tourism Awards Gala on Tuesday evening.
The Spirit of Service Award honors an individual who best exemplifies the Arizona tourism industry's commitment to exceptional customer service. These award recipients are excellent examples of leadership, commitment and teamwork that make the Grand Canyon State a premier travel destination.
Charles Eatherly began his career at Arizona State Parks and Trails in 1971, when there were 11 parks in Arizona's system. Today, the agency oversees 33 parks and natural areas. Eatherly began his career developing and acquiring parks and planning them to best meet the needs of the public and the agency's mission. He was instrumental to the process of adding parks and natural areas, participating in everything from drafting legislation, land acquisition, serving as legislative liaison, planning and development to opening the parks. Overall, Eatherly has spent 60 years in parks and recreation in the United States.
"Dedicating 50 years to one agency is a rare occurance now and shows a true passion for your work and the overall agency mission," said Executive Director Bob Broscheid. "We've been lucky to have Charles as part of the team for so long, and his continued service is invaluable to Arizona State Parks and Trails."
Eatherly not only played an important professional role in developing the state park system, but he also introduced innovative processes that changed the way the park and recreation agencies functioned. In 1963, Eatherly served as a team member for the development of the first park master plans in Texas, which resulted in a $75 million bond issue being passed to support the acquisition and development of the Texas state park system. At Arizona State Parks, he directed nine potential state park site citizen committees with 140 members that identified 108 potential park sites, including Red Rock State Park. His work with Arizona State Parks includes work on a team of three to create 14 master plans, all using citizen participation.
The Spirit of Service Award was given on Tuesday, August 3, 2021 during the Governor's Conference on Tourism at the JW Marriott Camelback Inn Scottsdale.
Managing and conserving Arizona's natural, cultural and recreational resources for the benefit of the people, both in our parks and through our partners.
For information about the more than 30 Arizona State Parks and Natural Areas, the Trails and Off-Highway Vehicle Programs and State Historic Preservation Office call 1-877-MY-PARKS or visit AZStateParks.com.
PRESS CONTACT: Michelle Thompson at (480) 589-8877- Email: pio@azstateparks.gov