Kartchner Caverns State Park Celebrates Conservation Efforts at Annual Cave Fest
January 31, 2022
PHOENIX – Explore the science of Kartchner Caverns State Park and its ecosystem during "Cave Fest" on Saturday and Sunday, February 5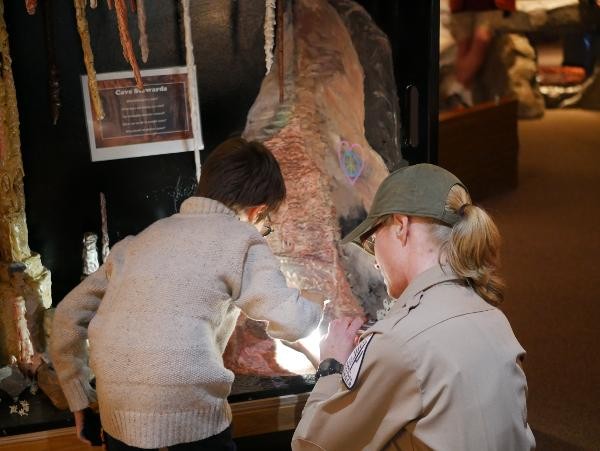 and 6, 2022.
During this two-day celebration, there will be fun for the whole family, including natural resource presentations and fun indoor and outdoor children's activities. The event will be held from 9 a.m. to 3 p.m. both days.
In celebration of the conservation efforts of the park, natural resource presentations include the importance of dark skies, bats, identifying native reptiles, the development of the cave trail, and more.

The cost of the event is the park entrance fee of $7 per vehicle. For more information, visit AZStateParks.com/Kartchner. Guided tours inside the cave are available for an additional fee, but should be reserved in advance at 1-877-MY-PARKS or AZStateParks.com.

WHAT: Kartchner Caverns State Park Cave Fest 
WHERE: Kartchner Caverns State Park – located on Highway 90, nine miles south of I-10 near Benson.
WHEN: Saturday and Sunday, February 5 and 6, 2022 from 9 a.m. – 3 p.m.
Managing and conserving Arizona's natural, cultural and recreational resources for the benefit of the people, both in our parks and through our partners.
For information about all 35 Arizona State Parks and Natural Areas, the Trails and Off-Highway Vehicle Programs and State Historic Preservation Office call 1-877-MY-PARKS or visit AZStateParks.com.
PRESS CONTACT: Michelle Thompson at (480) 589-8877 - Email: pio@azstateparks.gov