The dump station and showers are closed to anyone not camping at the park. The park is currently experiencing a water shortage. No filling will be allowed at the park.
Concert in the Park: Yampa Valley Steve
Picacho Peak State Park
Saturday, March 25, 2023 5 p.m.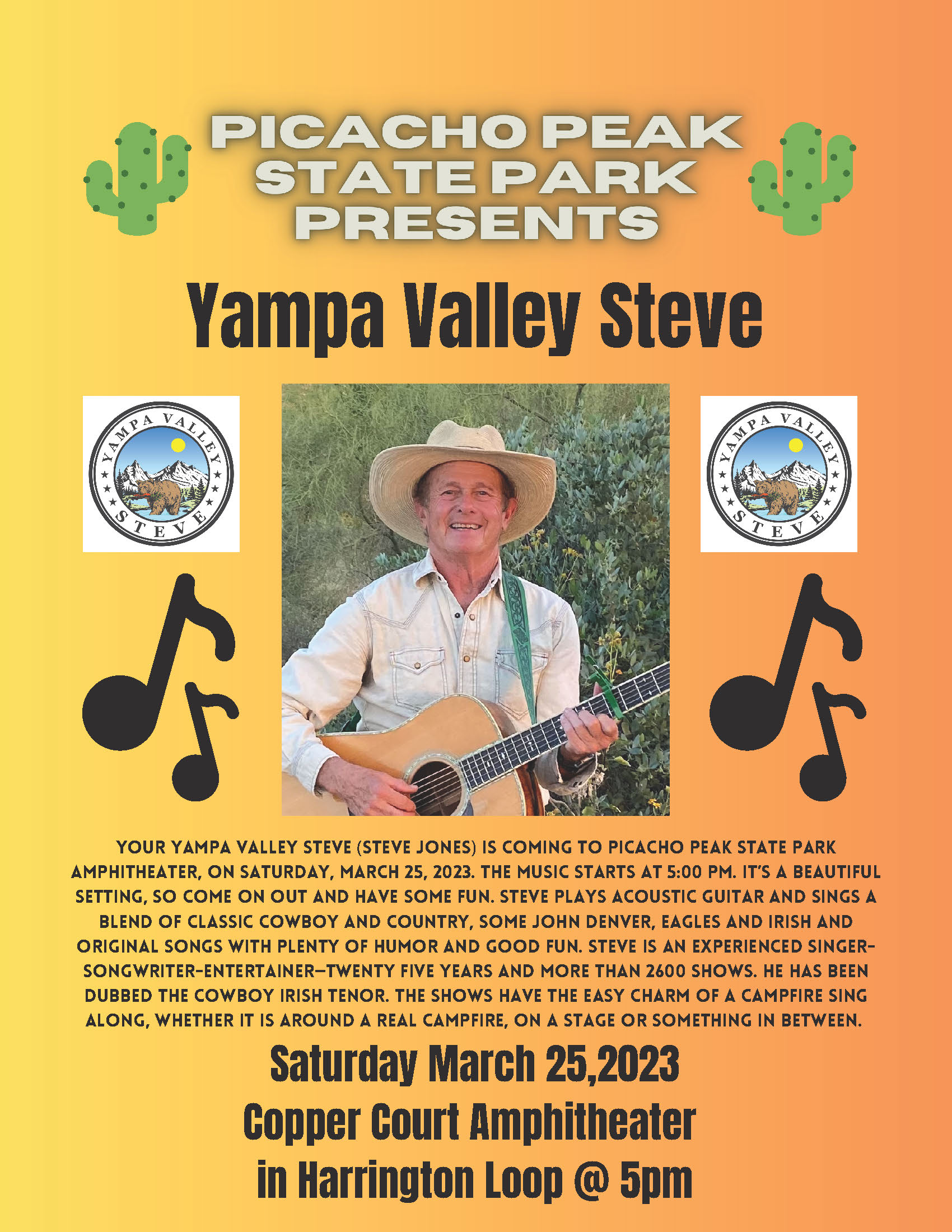 Yampa Valley Steve (Steve Jones) is coming to Picacho Peak State Park! Come out for some acoustic guitar and a blend of classic cowboy and country, John Denver, Eagles and Irish and original songs with plenty of humor and good fun. It's a beautiful setting, so come on out. Steve is an experienced singer-songwriter-entertainer with 25 years of experience and more than 2,600 shows. He has been dubbed the Cowboy Irish Tenor. The shows have the easy charm of a campfire singalong, whether it's around a real campfire, on a stage, or something in between.
At the Copper Court Amphitheater in Harrington Loop.