The park is experiencing a water shortage. No filling will be allowed at the park.
Guided Hikes with Charles - Hunter Trail
Picacho Peak State Park
Dec. 2, Jan. 1, Feb. 3, April 6 Times vary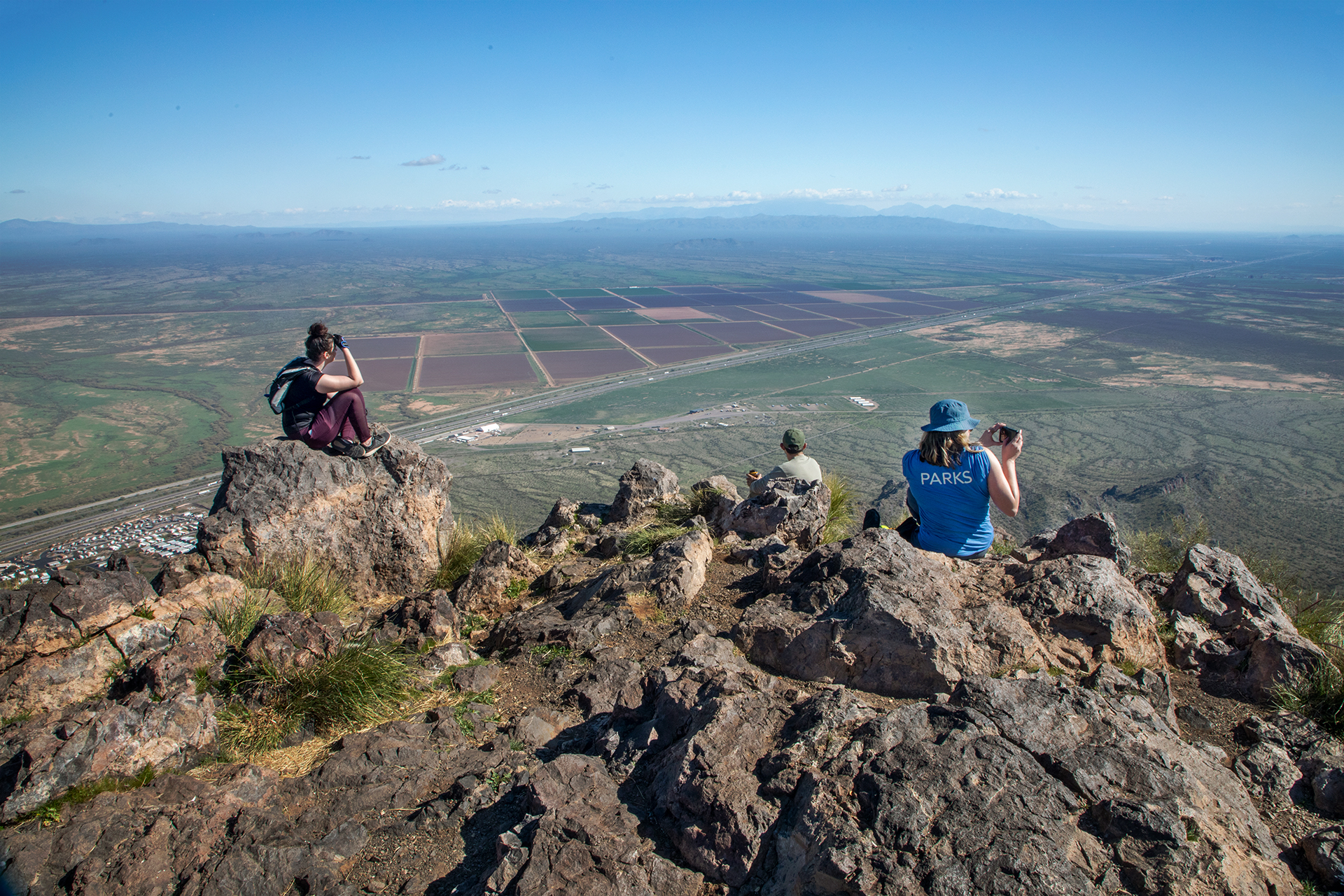 Have you ever wanted to get to the peak of Picacho but didn't want to do it alone? Join our local volunteer Charles! He will guide you and a group of hikers up to the peak via our Hunter or Sunset trails. Learn more about the mountain, the surrounding land, and even some of the native plants. While taking consistent breaks, you will make your climb to the peak. If the peak isn't for you and you want something less strenuous, don't fret! Join Charles for his more beginner-friendly Calloway hike! A nice short hike that has a beautiful view. Sign up at our visitor center or give us a call! Spaces are limited. 
Hunter Trail
This challenging hike involves steep switchbacks, rock scrambles, climbing up several cableways, and an elevation gain of 1,600ft. Total distance is 3.2 miles round-trip and takes 4-5 hours. No children under the age of 10, no dogs, bring 3-4 liters of water, wear hiking boots, and bring gloves for the cableways. Hikers will meet at the Hunter Trailhead located in Barrett Loop. *Not recommended for inexperienced hikers*
Hike schedule:
October 7 - 8 a.m.
December 2 - 10 a.m.
January 1 (First Day Hike) - 10 a.m.
February 3 - 10 a.m.
April 6 - 8 a.m.