There will be no kayak rentals at the marina store until further notice.
Park gates will be open from 4 a.m. to 10 p.m. All camping guests with reservations who will arrive after 10 p.m. must call the park before 4:30 p.m. to make arrangements.
Fish advisory in effect: ADEQ recommends that adults limit consumption of flathead catfish to 2.5 ounces (uncooked weight) per week and children 12 years of age and younger limit consumption to 2 ounces (uncooked weight) per month.
NO dogs allowed at beach day use area. Please use west day use area.
Happy Hour at the Beach
Patagonia Lake State Park
September 30 Starts at 4:30 p.m.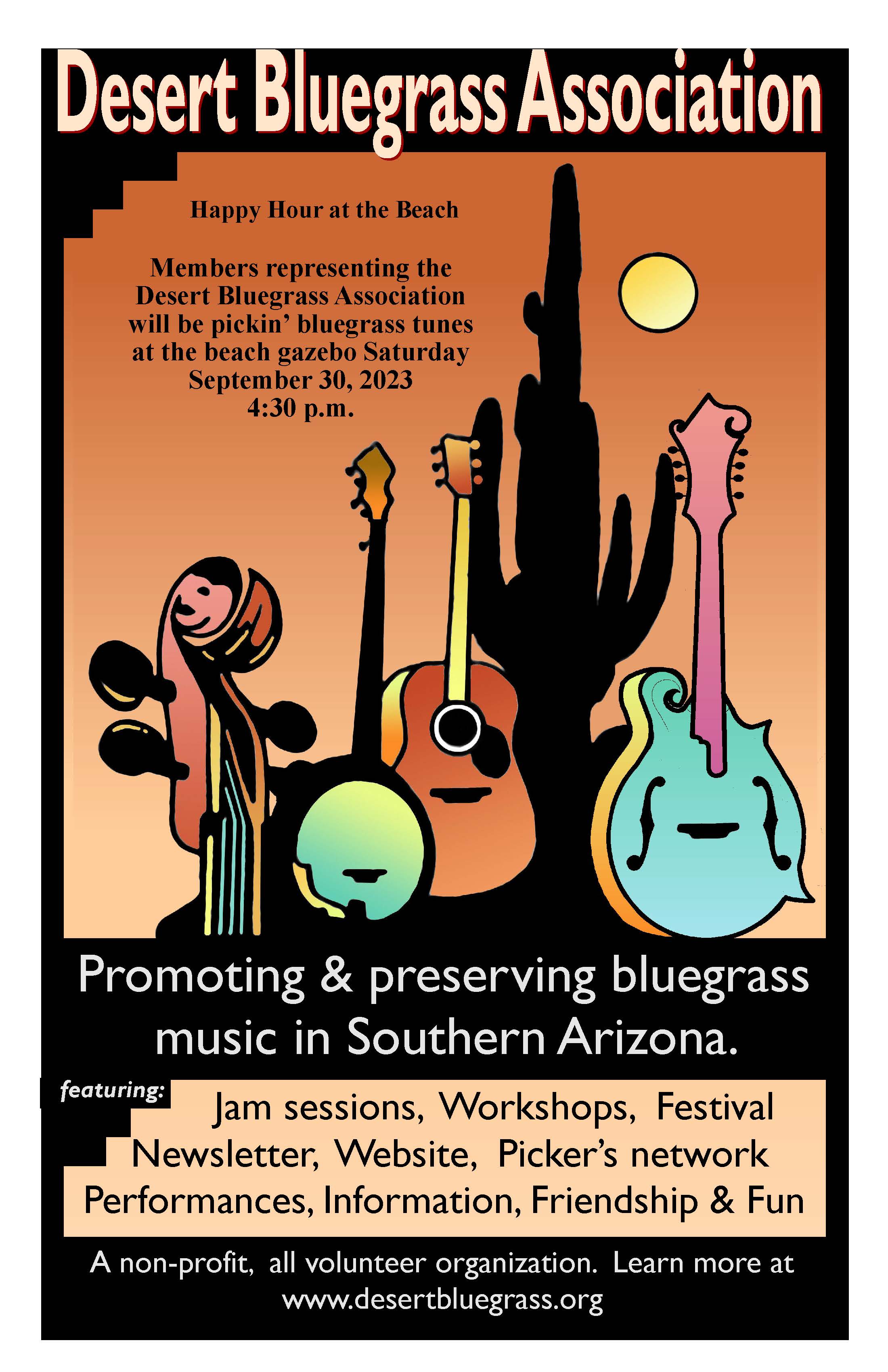 The Desert Bluegrass Association will host an evening filled with good vibes and great music at "Happy Hour at the Beach" on Saturday, September 30. Event attendees can expect amazing bluegrass jam sessions, informative workshops, and live performances. Whether you're a fan of bluegrass music or just looking for a great way to spend an evening in Southern Arizona, this event has something for anyone who enjoys music.