There will be no kayak rentals at the marina store until further notice.
Park gates will be open from 4 a.m. to 10 p.m. All camping guests with reservations who will arrive after 10 p.m. must call the park before 4:30 p.m. to make arrangements.
Fish advisory in effect: ADEQ recommends that adults limit consumption of flathead catfish to 2.5 ounces (uncooked weight) per week and children 12 years of age and younger limit consumption to 2 ounces (uncooked weight) per month.
NO dogs allowed at beach day use area. Please use west day use area.
Music in the Park with Steve Jones
Patagonia Lake State Park
Feb. 10 | Mar. 10 5:30 p.m.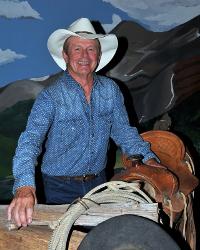 Yampa Valley Steve (Steve Jones), a singer-songwriter, will entertain you at Patagonia Lake State Park.
As the sun sinks in the sky, painting a golden glow over the lake, enjoy Steve's songs and stories. All of the songs, whether John Denver, Eagles, Irish, folk or original will have a western connection. Bring a chair! You will be asked to sing along on some songs, so don't forget to hydrate! Concert is free; day use fee still applies.