A History of the Grand Canyon State with Jim Turner
McFarland State Historic Park
October 6, 2022 11 a.m. -12:30 p.m.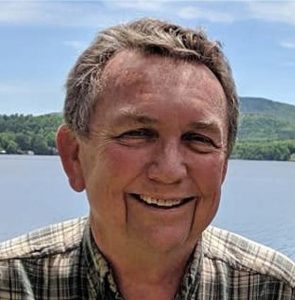 Discover Arizona's diverse cultures, colorful characters, and unsung heroes at Arizona: A History of the Grand Canyon State. The event is free to the public.
Join historian Jim Turner for a glimpse into Arizona's past including Conquistador Francisco Vasquez de Coronado's 1540 expedition, Native American conflicts, mining, ranching, farming, ranching, movie-making and tourism, and biographies ranging from Father Eusebio Kino to Sandra Day O'Connor.
Turner also shares stories of the unusual characters and heroes of Arizona such as Hi Jolly, the Greco-Syrian camel driver, The Baron of Arizona, Nellie Cashman, the
"Miner's Angel," and the Navajo Code Talkers. The event is part of Ernest Talks, the new thought-provoking speaker series at McFarland State Historic Park on subjects relevant to Florence and surrounding Pinal County. The program is being co-hosted by Greater Florence Chamber of Commerce and the state park.