Use caution when hiking as trails as there have been washouts, mud slides, and rock slides due to rain.
The dump station and showers are closed to anyone not camping at the park.
Music in Lost Dutchman State Park: Mark Fogelson
Lost Dutchman State Park
Saturday, December 10, 2022 4:30 p.m.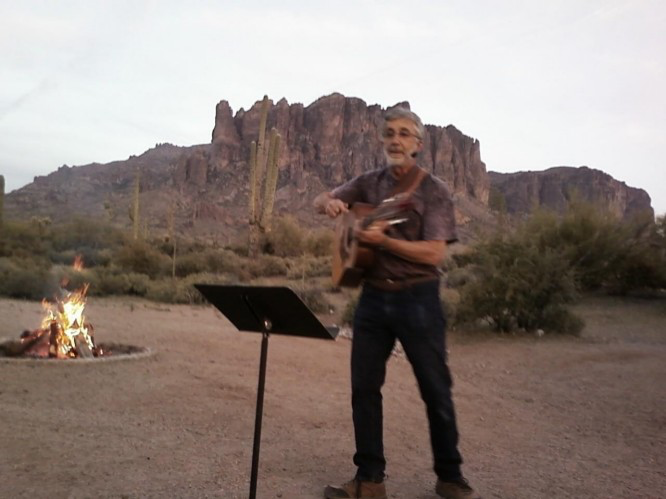 By intrinsic definition, Folk Music is what it sounds like: music of the people. Songs of R. Mark Fogelson capture this essence of traditional Folk by focusing on human stories, emotions and triumphs. His songs hearken back to an era when storytellers handed down tales through generations, yet they remain powerful
commentary about the rapidly changing world in which we live.
At his live shows, Mark explains how most songs came to him, and listeners are truly captivated by his narratives. His songs range in theme from family, as in "My
Brown-Eyed Girl", to new beginnings, as described in "Plant New Dreams". He also brings smiles to audiences' faces with songs like "If Jesus Was Norwegian", "Triple A, Double D" and "Mosquito Pie".
Listeners find his music approachable, heartwarming, humorous and thought-provoking. So sit back and listen to the quiet stories and emotions that linger in his songs.
Concert is free; day use fee still applies.
Meet at Palo Verde. Event is weather permitting.