The park will be closed on October 11, 2023 for an all-employee training conference. 
Unlock the Mansion
Jerome State Historic Park
September 23 - October 31, 2023 Regular park hours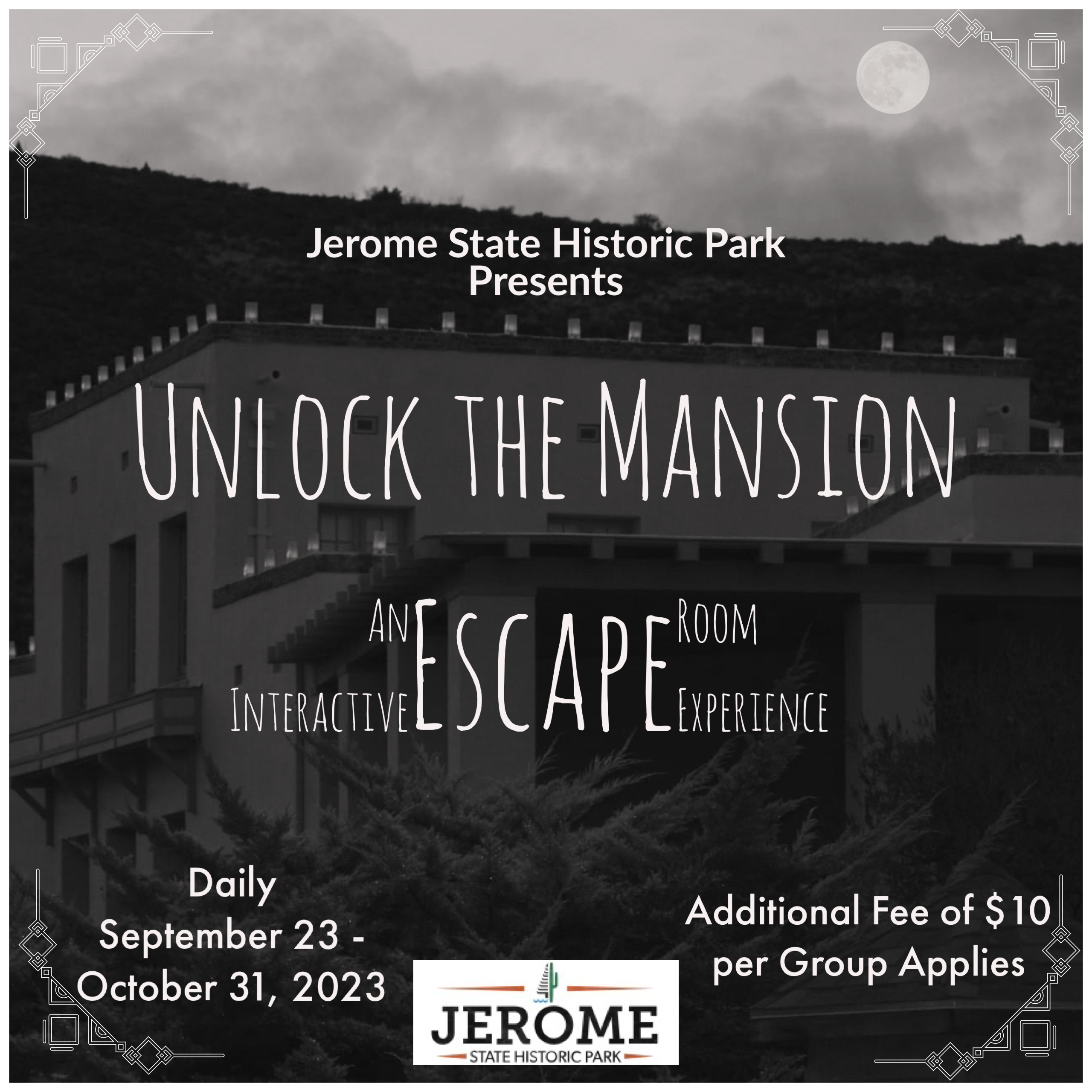 Riddles, Rhymes, Keys and Times
Make plans to visit Jerome this fall to see if you can unlock the mansion in this family friendly interactive escape room experience. 
This activity takes place during regular park hours and is available for purchase at the admission desk for an additional fee of $10 per group from September 23 - October 31, 2023.