Exploration Station Parties
Colorado River State Historic Park
Saturdays, June 17 and July 15 7:30-10 p.m.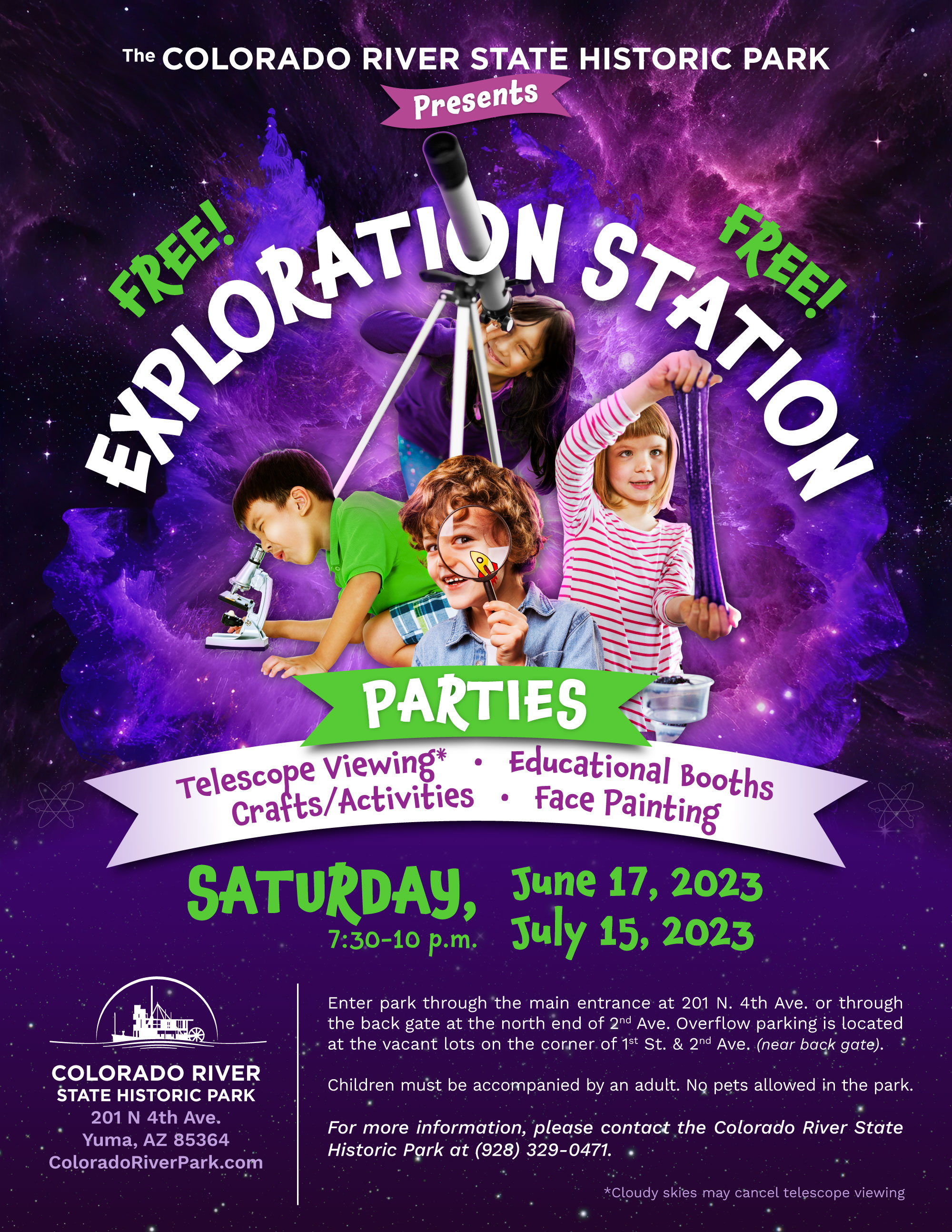 Join us for telescope viewing, crafts, educational booths and face painting at the park! This event is free. 
Enter park through the main entrance at 201 N. 4th Ave. or through the back gate at the north end of 2nd Ave. Overflow parking is located at the vacant lots on the corner of 1st St. & 2nd Ave. (near back gate).
Children must be accompanied by an adult. No pets allowed in the park.
For more information, please contact the Colorado River State Historic Park at (928) 329-0471.