Fire restrictions have been lifted. Ongoing construction on park roads for the next few months. Please slow down and be aware of work crews.
Minnows back in stock on September 30!
Please call the park at (928) 669-2088 prior to scheduling a fishing tournament at Alamo Lake.
The nearest fuel and propane is in Salome; campers are encouraged to bring their own fuel.
Volunteer to paint at Alamo Lake!
Alamo Lake State Park
October 23-29, 2023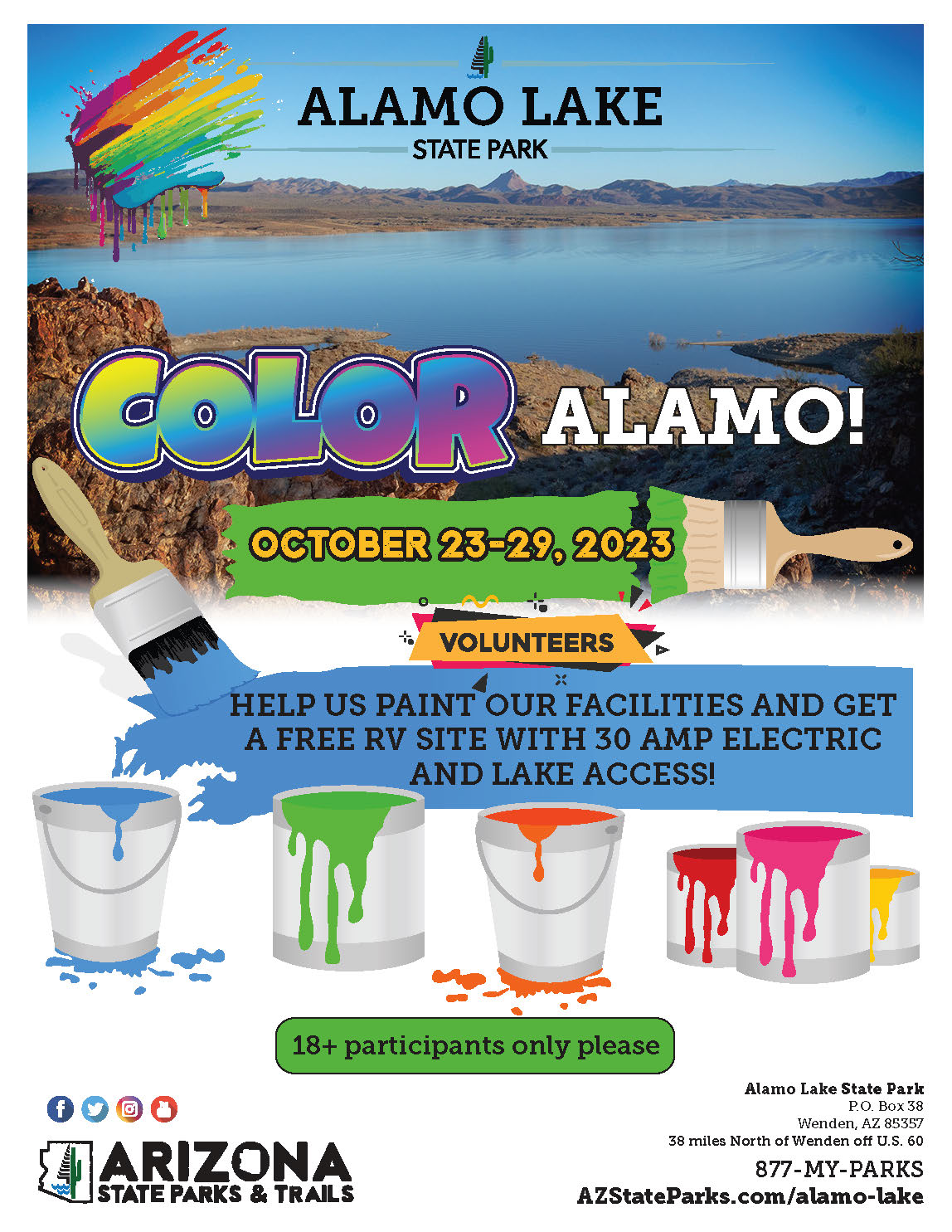 Help us paint our facilities and get a free RV site with electric! Alamo Lake State Park needs a refresh, and we are seeking volunteers to help us paint during a cool week in October. Please contact:
1110 W. Washington St., Suite 100 Phoenix, AZ 85007 Phone: (602) 542-7152 Email: